RHOBH 's Brandi Glanville Launching New Wine — And Wants You To Name It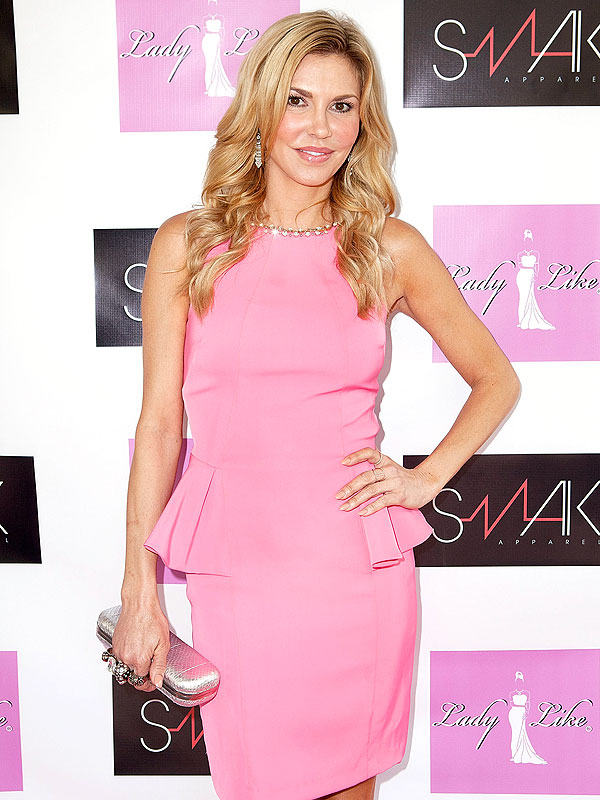 Gabriel Olsen/FilmMagic
It was only a matter of time: Real Housewives of Beverly Hills star Brandi Glanville is launching her own wine.

The best-selling author of titles Drinking and Tweeting and Drinking and Dating has never been shy about her love of vino — but surprisingly, the opinionated star is having trouble deciding on a name for her new product. So, Glanville has taken to Twitter to ask her 593,000 followers for their advice.
"I need your help. I can't think of a name for my wine," she tweeted. "It's a Chardonnay coming out very soon and I cannot come up with anything I love!"
The sharp-tounged reality star has already received many suggestions, but one in particular has been cut.
"I want S.T.F.U. and drink….they said no haha," she Tweeted.
When the Chardonnay eventually hit shelves, Glanville will be going up against a number of other Housewives: Ramona Singer, Teresa Guidice, Bethenny Frankel, Kim Zolciak, Tamra Barney, Vicki Gunvalson and Beverly Hills co-star Lisa Vanderpump all have booze brands of their own.
Do we smell a new reality show in the making?
—Michelle Ward