Jennifer Lopez's Birthday Party Menu: Revealed!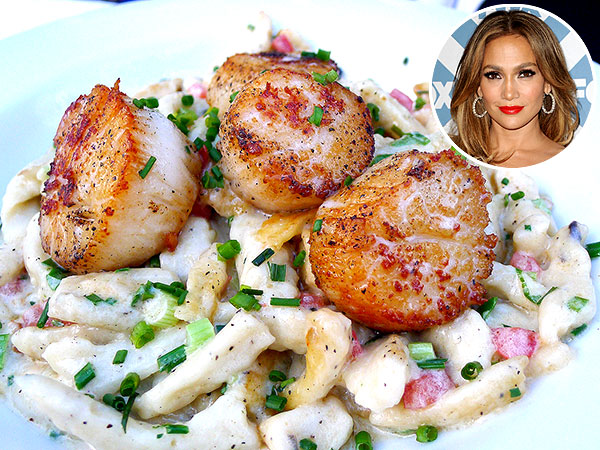 Jessica Mackin
Jennifer Lopez proved she could have her birthday cake and eat it, too — hello, life-size lion cake — but what sort of party food does a 45-year-old, body-conscious pop star indulge in before she breaks out the dessert plates?

To balance the final course at her 45th birthday bash at Nammos restaurant the Hamptons, Lopez kept the dinner menu light, healthy and fresh, with a Mediterranean spread made by Nammos chef Emmanouil Aslanoglou.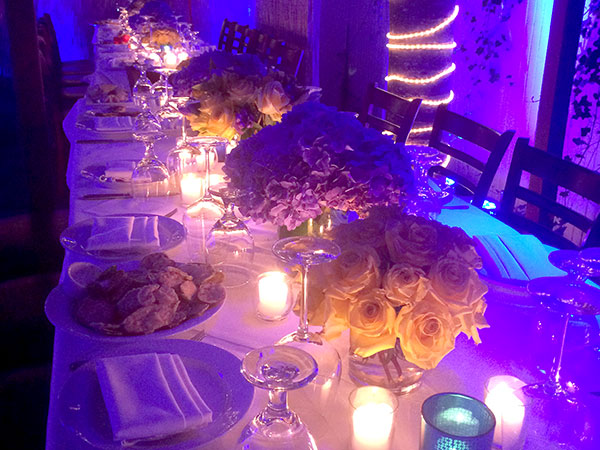 Hungry guests, including Kelly Ripa and husband Mark Consuelos, Andy Cohen, French Montana and Khloé Kardashian, and Rachel Zoe, sat at long tables lined with roses and dug into Greek salad, hummus with crispy pita bread, tuna taktaki, seared Long Island yellowfin tuna with wasabi tzatziki and green olives, grilled octopus with roasted bell peppers, capers and fresh oregano, and more.
For the birthday girl, the chef also made a single serving of one of his favorite dishes: pan-seared sea scallops topped with white truffles and served with yoghurt gnocchi, heirloom tomatoes and chives.
The meal must have been the perfect party fuel — Lopez didn't leave until 4am! "She danced all night long," a source tells PEOPLE.
—Katherine Foreman, with additional reporting by Liz McNeil