Twerking Ice Cream Cone Stars in Katy Perry's New Music Video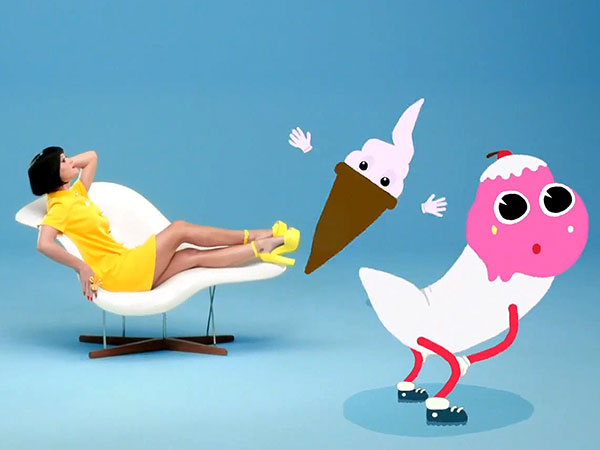 Courtesy YouTube
Katy Perry has been flipped off by gummy bears in a candy forest, has decorated birthday cakes in a chef's jacket and has shot icing out of a cupcake bra — but the food antics in her latest music video may take the cake (or should we say cone?).

The video for "This Is How We Do," released Thursday, has on ode to Miley Cyrus' infamous VMAs performance in the shape of a twerking anime ice cream cone, dancing at Perry's feet as she lounges in a sunny yellow shirtdress.
This, naturally, is the grand finale of the video (because how can you top a twerking ice cream cone?), so let's back it up: First, we see a retro Perry in heart-shaped sunglasses taking a big bite out of a cartoon watermelon wedge. Then it's on to "grabbing tacos checking out hotties," sung as hands snatch animated tacos from a plate.
There's dancing pizza in there somewhere, and cereal spilling from the sky as Perry assures us it's okay to go out to breakfast in last night's dress. It's all dizzying and colorful and magical and slightly baffling, like most things Katy Perry.
One cool touch — before the cone is born into the bubblegum-pink, pupils-dilated character you see above, you see it as a black-and-white dessert marching with two frozen-treat friends, reminiscent of the concessions ads at a '50s drive-in movie theater.
Really, it's best just to watch for yourself: