Bake the Perfect Sugar Cookies from Bachelorette Star Desiree Hartsock's Girls-Only Bash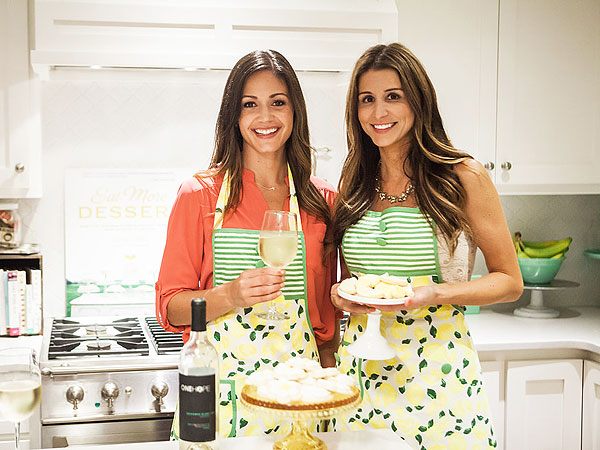 KCB Photography
Andi Dorfman isn't the only Bachelorette who's been celebrating!

Before Desiree Hartsock marries the suitor she chose on the ABC show last year, the former Bachelorette has been making time to live it up with her gal pals — both at her Sunday bridal shower at Lombardi House in Hollywood and at a recent all-girls cookie party with sweets from Seattle baking biz Jenny Cookies.
The cookie-decorating event was a just-because bash and simultaneous fundraiser for the United Way of King County, says Jenny Cookies owner Jenny Keller, a friend of Hartsock who also recently catered a birthday party for Tiffani Thiessen's daughter.
The girlfriends gathered at Keller's farmhouse, first baking Keller's popular sugar cookie recipe and then tackling the hardest part: frosting! While sipping OneHope wine – and donning festive aprons to complement the yellow and mint color theme – they decorated cookies in the shape of hearts, ice cream sundaes, lemon slices and more.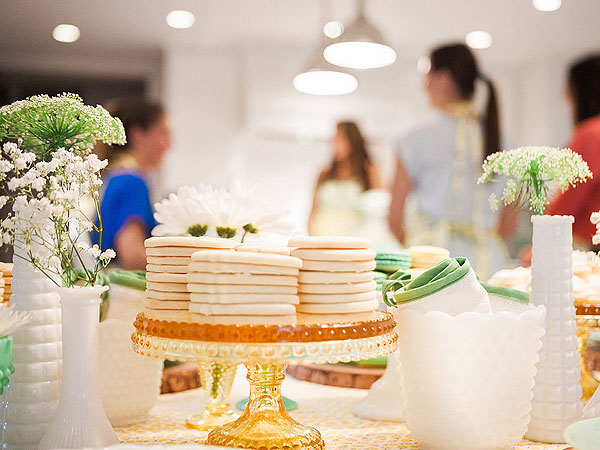 KCB Photography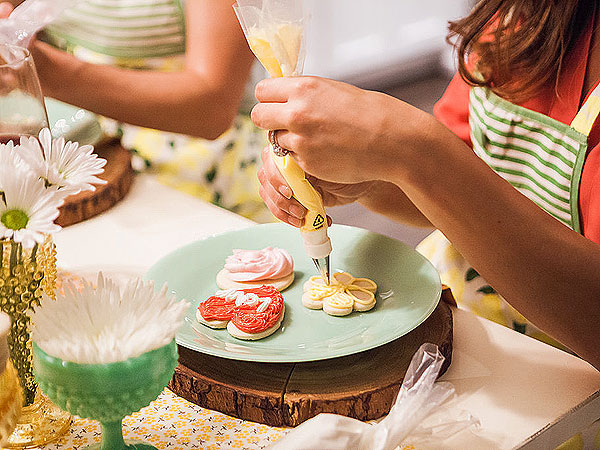 KCB Photography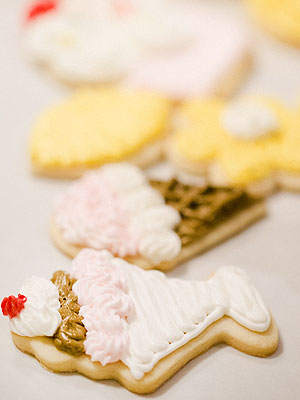 KCB Photography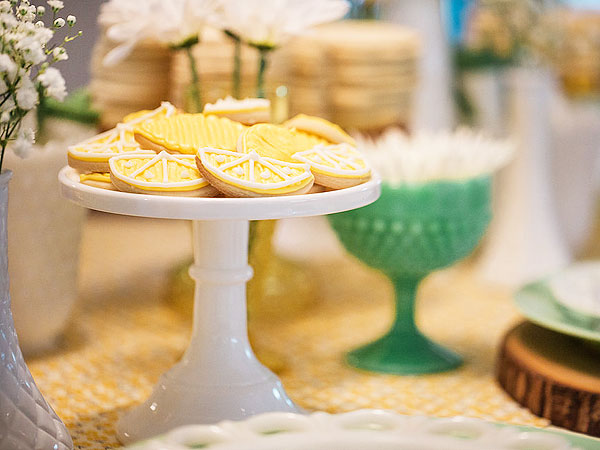 KCB Photography
"Friends, good eats, delicious sweets, wine sipping and cookie making," Hartsock wrote on her blog. "There's always a reason to throw a party and after this one I highly recommend having your own cooking making party."
Going to take her advice? Keller shares her recipe for sugar cookies and buttercream frosting, both featured in her new cookbook, Eat More Dessert. 
Jenny Cookies
Makes about 24 
3 cups all-purpose flour, plus more for rolling
2 tsp. aluminum-free baking powder
1 cup (2 sticks) salted butter, at room temperature
1 cup sugar
1 large egg
2 tsp. pure vanilla extract
1. Into a medium bowl, whisk together flour and baking powder. Set aside.
2. In a large bowl, using an electric mixer fitted with the paddle attachment on medium speed, beat butter and sugar for about 1½ minutes, or until smooth. Beat in the egg and vanilla until well combined. Scrape the sides of the bowl with a rubber spatula.
3. Turn the mixer speed to low and carefully add the flour mixture a little at a time, occasionally stopping to scrape the sides of the bowl. Once all the flour has been incorporated, the dough should form a ball around the mixing attachment and feel soft but not sticky.
4. Wrap the dough ball in a piece of plastic wrap and press down to form a 1-inch-thick disk. Refrigerate for at least 10 minutes before rolling or store for up to 7 days tightly wrapped.
5. Preheat the oven to 375°F.
6. Roll out the dough on a lightly floured flat work surface to about ¼-inch thickness, using additional flour as necessary to prevent sticking. Use cookie cutters to create desired shapes, and carefully transfer with a cookie spatula to a nonstick baking sheet, placing the cookies about ¾ inch apart.
7. Bake one sheet at a time in the middle of the oven until puffy, about 7-8 minutes. Allow the cookies to rest for 2 minutes on the baking sheet before transferring to a wire rack to cool completely.
8. Repeat with the gathered scraps and remaining disk until all the dough has been used.
Buttercream Frosting
Makes about 6 cups

1 cup (2 sticks) margarine or butter
1 cup vegetable shortening
2 lbs. (about 71/2 cups) confectioners sugar
2 tsp. pure vanilla extract
3 tbsp. milk
1. Combine the margarine and shortening in the bowl of an electric mixer. Using a paddle attachment, beat on medium speed until smooth, about 2 minutes.
2. Add half of the confectioners' sugar and continue beating on low speed for an additional 2 minutes, or until the mixture is creamy, scraping the sides of the bowl with a rubber spatula as needed. Add the remaining confectioners' sugar, vanilla and milk, and beat until the frosting is creamy and fluffy, about 2 minutes more. Add any food coloring at this time, if using, and beat on low speed until light and fluffy.
3. Use immediately or store in an airtight container refrigerated for up to 30 days.
—Michelle Ward