New Dessert Obsession: Glow-in-the-Dark Ice Cream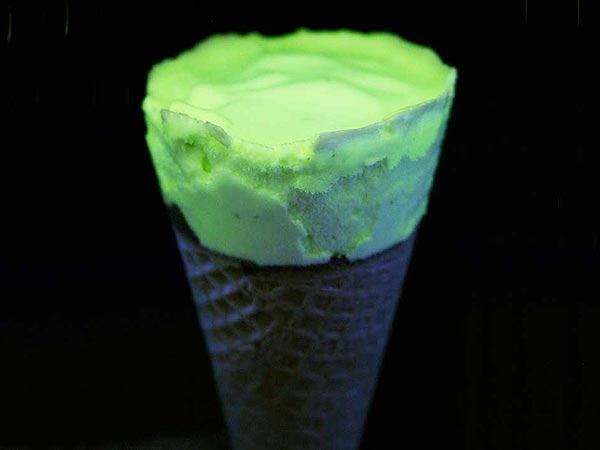 Courtesy Bompas & Parr
Color-changing ice cream isn't the only technicolor scoop to be had. A food and design company in the U.K. has come out with a frozen treat that glows in the dark.

"Flavour based experience designers" Bompas & Parr came up with the glowing dessert for a movie premiere, adding the luminescent technology to Cornettos — a popular ice cream treat in the U.K. — that were handed out to moviegoers on their way into the dark theater.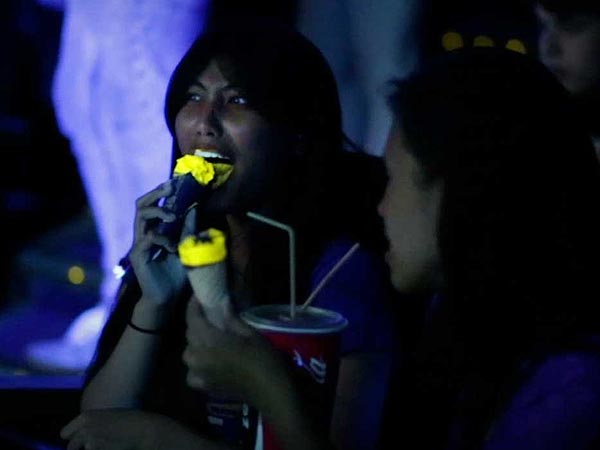 Courtesy Bompas & Parr
The ice cream contained extra riboflavin (also known as vitamin B2), which caused the dessert to glow under the black light installed in the theater.
See for yourself in the video Bompas & Parr made along with the release of the special Cornettos. Our favorite part is that the treat makes your mouth glow after eating it!
No word yet on whether or not glow-in-the-dark ice cream will be hitting the States — although to try this one at home, you'd also need to invest in a black light. That said, we can think of several desserts we'd like to make: glowing root beer floats, glowing ice cream bars and glowing ice cream cake, just to name a few.
Tell Us: Would you try glow-in-the-dark ice cream?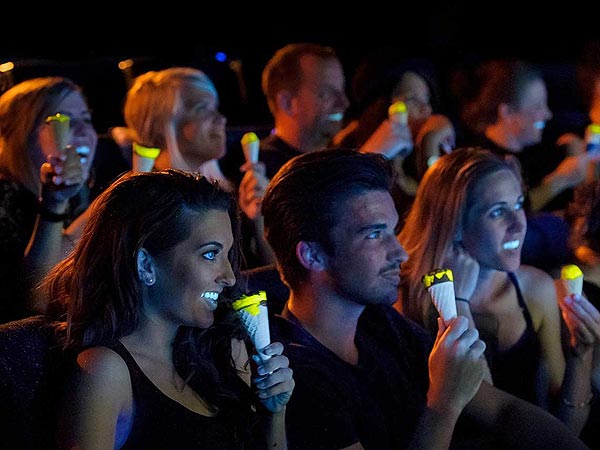 Courtesy Bompas & Parr
—Kristin Appenbrink