Gwyneth Paltrow & Jessica Seinfeld Dine on Sushi and Tequila in the Hamptons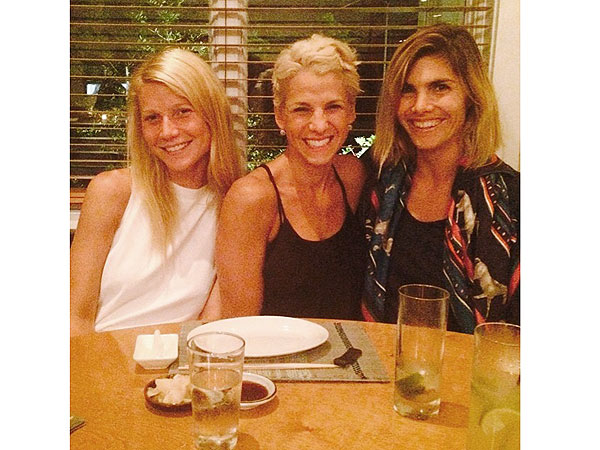 Courtesy Jessica Seinfeld
Food is always better enjoyed with friends, right? For Jessica Seinfeld, that goes double when the friends are "way uglier than you." (Don't worry, folks — she's kidding!)

Over the weekend, Seinfeld dined with Gwyneth Paltrow and model-turned-photographer Delfina Blaquier at sushi spot Shuko Beach in East Hampton, New York, captioning the above photo: "Take it from me…hang out with people that are way uglier than you….it makes you feel so much better about yourself."
Looks like her husband, Jerry, isn't the only one with a wicked sense of humor.
All jokes aside, the three enjoyed an elaborate multi-course meal, starting with a green salad, three orders of teppanyaki (meat and veggies cooked on an iron griddle) and a plate of summer tempura, which included king crab, soft-shell shrimp and local vegetables.
The next course: spicy lobster and a smorgasbord of sushi rolls, including a salmon avocado roll, a king crab roll and a miso lotus root roll.
The trio capped off their meal with three grapefruit granitas and three yuzu tequila shots — which wasn't Seinfeld's first time ordering tequila at the restaurant, a summer pop-up started by chefs from Neta and Masa, two popular sushi restaurants in New York City. "Comedians in a sushi joint drinking tequila," she captioned the below shot of her and Jerry at Shuko Beach about a month ago.
Emma Roberts, actress Julie Cole and Matt Lauer have also all enjoyed a meal at Shuko.

—Kristin Appenbrink