Oprah Winfrey's Food Obsession: 'I'm a Truffle Freak'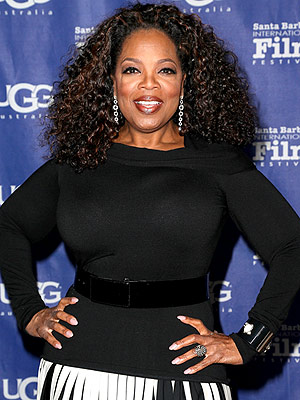 Imeh Akpanudosen/Getty
When it comes to cooking, what's one of Oprah Winfrey's favorite things?

"Truffles!" the talk show titan told reporters at the premiere of The Hundred-Foot Journey, which she produced, in New York Monday.
"I'm a truffle freak," she went on of her latest culinary obsession. "I walk around with truffle salt. That's on my rider for the hotels — truffle salt, truffle oil. I want to go to Alba [in Italy] and do the truffle hunt with the pigs."
As for the philanthropist's favorite ways to cook with the mushrooms, "I'm really good with, unfortunately, pastas," she said. "I make a mean pasta with shaved truffles and tortellini stuffed with cheese and truffles."
Sounds delicious — and intense. Looking for an easier way to try one of Oprah's top flavors? Whip up this 5-minute truffle popcorn recipe from Patrick O'Connell, the award-winning chef from Virginia's Inn at Little Washington.
The only hard part: Trying not to eat the whole bowl!
Truffled Popcorn
Makes about 7 cups
⅓ cup popcorn kernels
2 tbsp. melted butter
2 tbsp. truffle oil
1 tbsp. minced parsley
½ cup grated Parmesan cheese
Salt and pepper
Prepare popcorn according to package directions. Place warm popcorn in a bowl. Toss with butter, truffle oil, parsley, cheese and salt and pepper to taste.
—Reporting by Sara Hammel