Brooke Burke-Charvet's Workout Moves to Get Those Killer Abs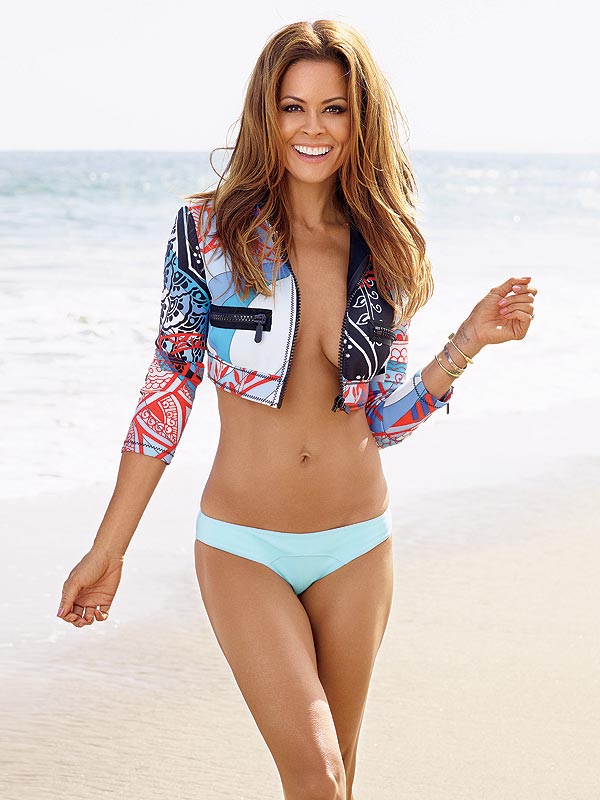 Courtesy Shape
Brooke Burke-Charvet didn't let major life curveballs like a cancer diagnosis or her abrupt dismissal from her longtime role on Dancing with the Stars slow her down.
"The one thing I learned in the ballroom was how to dance through the chaos of life gracefully," the 43-year-old mom of four told Shape magazine in their September issue, on newsstands Thursday. "The way you exit is as important as the way you walk through the door."
The Melissa & Joey actress and dancer has also found work away from television's lens as a fitness instructor teaching a Booty Burn cardio and sculpting class near her home in Malibu. "We're addicted and obsessed—but in the healthiest way possible. I truly feel better than ever," says Burke-Charvet, who is now thyroid cancer-free and says her health is "great."
She shared six of her favorite core exercises with the magazine: two plank variations, a side crunch, a twist, a standing dumbbell row and a Pilates-style floor exercise.
For her "cheek to cheek" move (shown below), get in modified plank position on your forearms, elbows aligned under shoulders, so your body is straight from head to heels. Slowly turn your hips and legs to the left and lower your left hip toward the floor, then repeat to the right. Burke does this for 30 seconds, which is tougher than it sounds and leaves you feeling like you've truly worked your entire midsection.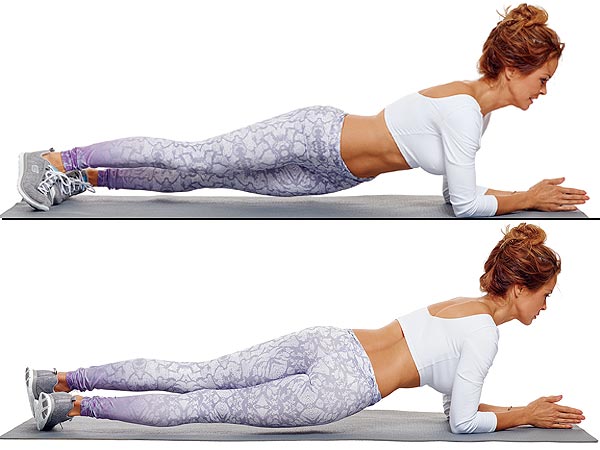 Courtesy Shape
But one key technique Burke-Charvet practices in her classes that isn't captured in photos: Quiet meditation.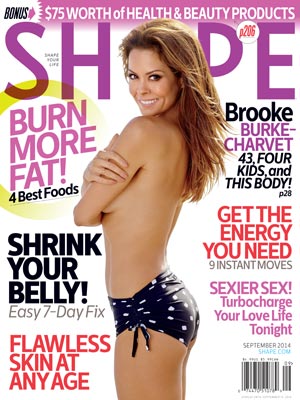 Courtesy Shape
Stressing that she wants people to "leave feeling better than when they came in," she encourages her students to turn inwards after working up a sweat. "We forget to simply be still, which is so valuable. It's not just about burning and sculpting—it's about checking in with yourself and believing that you're stronger than you think you are," she tells the magazine.
—Lexi Dwyer