Kim Kardashian Swears Off Carbs, Then Goes to an Italian Restaurant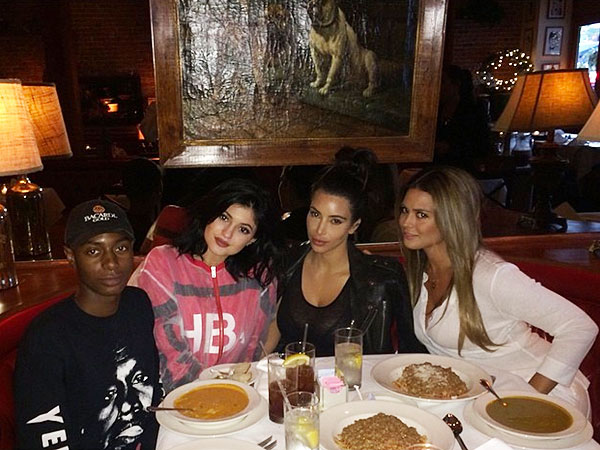 Courtesy Kim Kardashian
She might be blowing up her social media feeds with concerns about losing the last of her postpartum weight, but that didn't stop Kim Kardashian from going with her sister Kylie Jenner to the pasta temple La Scala Beverly Hills Tuesday night.

The sisters, who were joined by reality TV producer Carla Dibello and pal Shamari Maurice, looked cozy in their banquette with what appears to be two soups and two pasta dishes (and seemingly no alcohol in sight).
"Ughhhh @kyliejenner is trying to make me eat carbs!" Kim captioned the above shot, after posting her strict diet plan on Twitter earlier in the day.
La Scala is something of a Kardashian hangout: Kim's been a frequent patron (and even stopped by after her bridal shower), and Kris Jenner has said it's as one of her go-to spots in Los Angeles. One of its most famous dishes is the chopped salad, which they've been serving to Hollywood glitterati long before the grab-and-go lunch chains got into the act. We can't help but wonder if that was also part of Kim's order?
But despite her initial gripe about her little sister, the reality star did post this sweet shot from the meal, captioning it "#SissyLove." Maybe some pasta improved her mood?
Now, all this talk about Italian food is making us hungry, so we're off to make ourselves a delightfully high-carb lunch.
—Lexi Dwyer