Finally, Someone Is Making Schweddy Balls Candy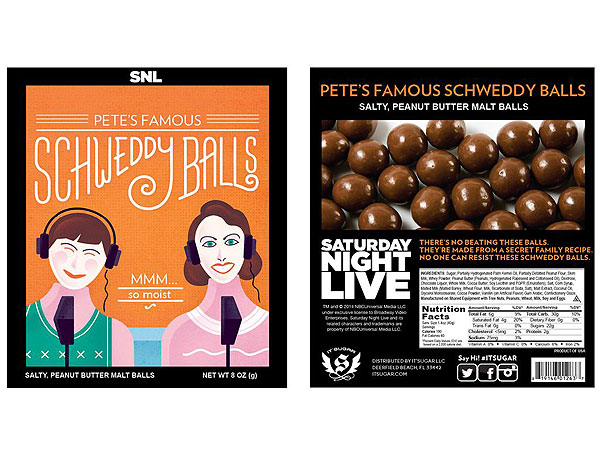 Courtesy It'Sugar
Schweddy Balls for everyone!

In a nod to Saturday Night Live's 40th anniversary, candy company It'Sugar is giving fans a welcome gift: sweets that celebrate the show's most classic skits.
Pete's famous holiday balls — if you haven't seen the sketch with Molly Shannon, watch immediately — are going into production along with 50 other candies, including a Pop'N Rock chocolate bar that "has everything" in honor of beloved Weekend Update correspondent Stefon, reports Grub Street.
If gummies are your game, Almost Gummies riff on Almost Pizza, the pizza substitute that shatters when dropped on the floor — except these are definitely edible (and won't scurry across your kitchen floor).
And, in case you ever run into a Vogelcheck, you'll be prepared for the onslaught of inappropriate kisses with Volgelcheck breath mints.
The candy hits It'Sugar in September and will be available through the holidays. Consider our stockings stuffed.
—Amy Jamieson