Harley Pasternak: How to Avoid Trans Fats in Your Diet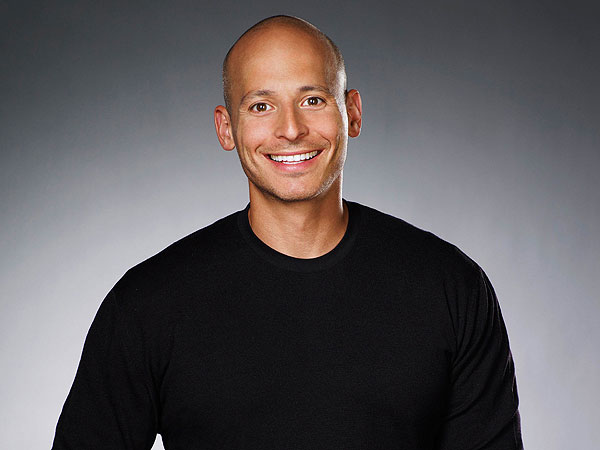 Courtesy Harley Pasternak
Harley Pasternak is a celebrity trainer and nutrition expert who has worked with stars from Halle Berry and Lady Gaga to Robert Pattinson and Robert Downey Jr. He's also a New York Times best-selling author, with titles including The Body Reset Diet and The 5-Factor Diet. Tweet him @harleypasternak.

If you think that trans fats — those dangerous hydrogenated and partially hydrogenated oils that used to lurk in shortenings, margarine, many peanut butters, creamers, some baked products and other processed foods — have gone to food heaven (err hell), you're mistaken.
Reminder: trans fats are vegetable oils that have been blasted with hydrogen gas, thereby converting them to a synthetic oil. Hydrogenating prevents oil from becoming rancid over time, making foods shelf-stable so they have a longer selling window, and improving taste and texture. For these reasons, manufacturers were strongly motivated to use these fake fats. Convenient, yes, but trans fats have been linked to a heightened risk for heart disease; they've been shown to raise LDL ("bad") cholesterol and lower HDL ("good") cholesterol, prompt inflammation and contribute to numerous other health problems.
Instead of banning them outright, in 2006, the Food and Drug Administration (FDA) required that manufacturers of packaged foods had to list on the Nutrition Facts panel the number of grams and the percentage of trans fat in a single serving. However, a loophole in the requirement allows a manufacturer to indicate there is zero trans fat if the amount is less than half of 1 gram. So trans fats were not banned outright — instead, the responsibility for seeking them out fell on the consumer.
In fairness, most manufacturers made an effort to at least reduce the amount in their products. But the American Heart Association cautions that you should consume less than 2 grams of trans fats a day. Weigh that against the fact that a 2-tablespoon serving of Betty Crocker Whipped Butter Cream Frosting contains 1.5 grams of trans fats!
To be sure there is no trans fat in a product, don't look just at the Nutrition Facts panel; also scope out the list of ingredients. If you see the words "hydrogenated" or "partially hydrogenated," you've received fair warning.
Many fast food restaurants have stopped using trans fats to fry foods — check their websites for more information. However, heating any oil or fat to too high of a temperature can also transform its chemical structure, forming trans fats. That's one of many reasons to avoid eating fried foods in fast food restaurants and other eateries.
Here are the most common offending products, although not all brands or all products in a brand line include trans fats. Again, read the list of ingredients carefully:
— Anything deep fried: French fries, chicken, and doughnuts for starters
— Stick margarine (most tub margarine is okay)
— Boxed mixes for cakes, quick breads, pancakes, waffles and pie crusts
— Canned frosting and frosting mixes
— Canned and instant soups
— Frozen waffles, pancakes, pies, fishcakes, cheesecake, pies and other desserts
— Crackers, chips, and other crunchy snack foods
— Bottled salad dressings
—Microwave popcorn
— Non-dairy creamers
— Creamy dips