Alie & Georgia: The Golden Ratio Cocktail a.k.a. the Only Drink Recipe You'll Ever Need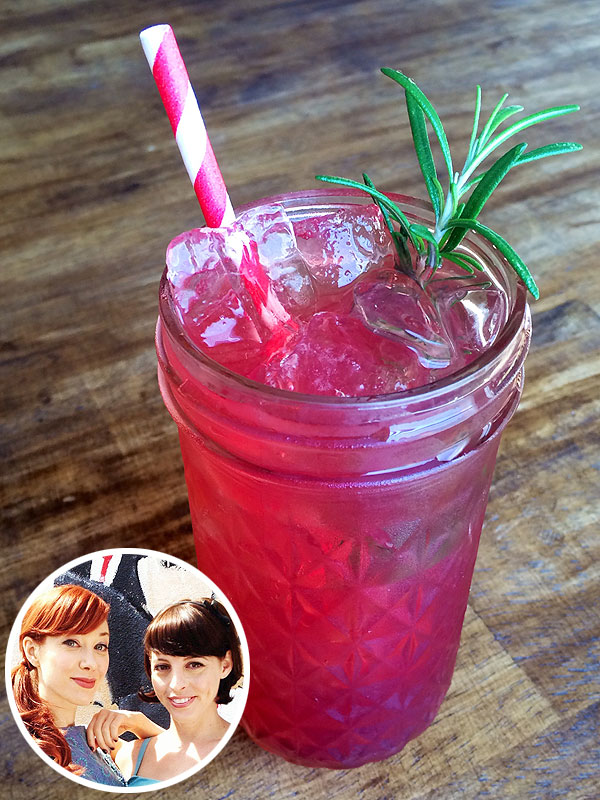 Courtesy Alie & Georgia
Alie Ward and Georgia Hardstark, a.k.a. Alie & Georgia, host Cooking Channel food-travel series Tripping Out with Alie & Georgia. Visit PEOPLE.com every Thursday for their playful spins on celebrity recipes, cocktails, entertaining ideas—and, of course, lots of laughs!

"Alie and Georgia," people ask us, "how do I make a cocktail at home that takes very little effort, is inexpensive but tastes like it costs $18 and I only need one recipe on hand for the rest of my life to make untold hundreds of different cocktail combinations for ever and all eternity with just a few simple ingredients?"
BOY HOWDY, DO WE HAVE AN ANSWER.
We just came up with a Golden Ratio Cocktail that is maybe the only recipe you will ever need. Swap out the spirit; add flavored bitters; and garnish with a sprig of your favorite herb, if you want to get fancy.
But the backbone of this drink is the choice of fruit soda: go for a tangy orange, or an old school brand of cherry or even a fruit soda you make at home if you have a counter top carbonator. We also love IZZE's line (Sparkling Blackberry goes with everything) or some of the Jarritos Mexican sodas at the local markets in Los Angeles.
Either way, shake the first three ingredients over ice, pour into a tall glass of ice and top with your choice of soda. You have a quick, easy, complex and expensive tasting drink with just the right amount of booze, bitters and sweetness. Boom!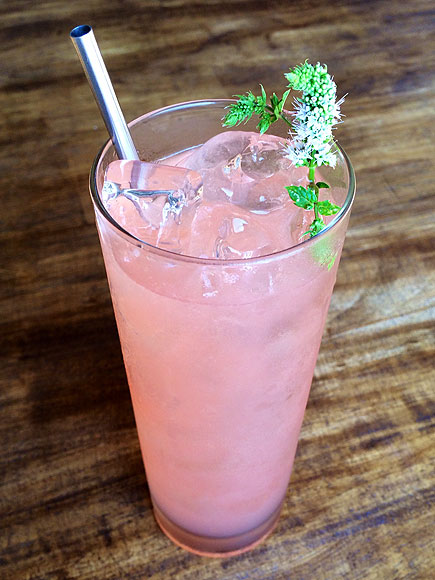 Courtesy Alie & Georgia
Alie & Georgia's Golden Ratio Cocktail
Makes 1 cocktail
2 oz preferred spirit (whiskey, vodka, tequila, gin)
¾ oz fresh squeezed citrus juice (lemon or lime)
2 dashes bitters (Angostura, Peychaud's or any flavor your like)
4 oz your favorite fruit flavored soda
Garnish with a citrus peel or herb of your choice
1. Combine first three ingredients in a cocktail shaker over ice and shake vigorously.
2. Pour into a Collins glass filled with ice and top with fruit flavored soda.
3. Garnish with a citrus peel or a sprig of fresh herb. Prepare to make drinks for all of your friends at every party for the rest of your life.
A few of our favorite combos:
– Bourbon + lime + Peychaud's bitters + blackberry soda + rosemary
– Gin + lemon + Angostura + orange soda + orange peel
– Vodka + lime + cherry bitters + cherry soda + lime peel
– Tequila + lime + Peychaud's bitters + grapefruit soda + lavender sprig