Buddy Valastro Takes Us Behind the Scenes of Next Great Baker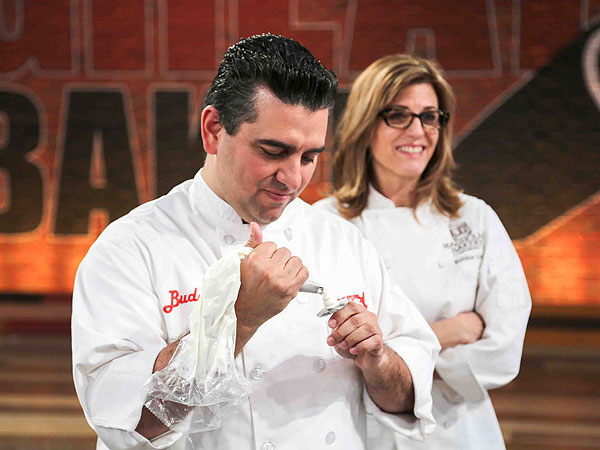 Courtesy Discovery
The Cake Boss
The race to be crowned the Next Great Baker is almost over! Hosted by Buddy Valastro, the show pitted ten teams of two against each other – and cooked up plenty of dessert drama along the way – for the hopes of winning a chance to work for the Cake Boss' new Carlo's Bakery at The Venetian in Las Vegas and a grand prize of $100,000. Before one of the three remaining teams takes the cake (pun intended!) we take a look back at some of the best behind the scenes moments.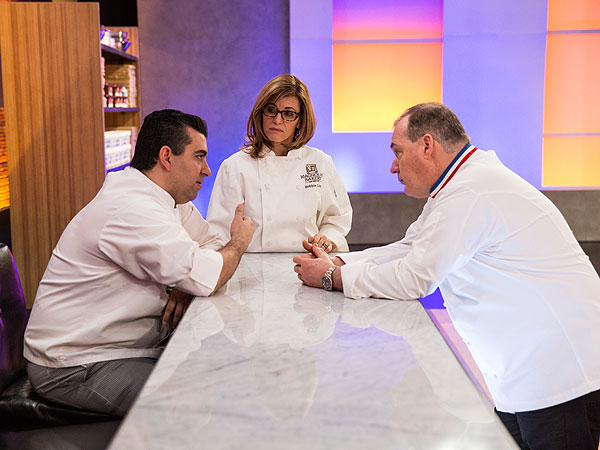 Courtesy Discovery
The Judges
"With ten teams and two new judges there were bound to be some mishaps along the way," says Valastro, seen here deliberating with chocolatier Jacques Torres and Maganolia Bakery's Bobbie Lloyd. One such mishap: "Jacques was making hot chocolate, he got a phone call and the milk boiled over and spilled everywhere. Even Mr. Chocolate himself makes mistakes from time to time!"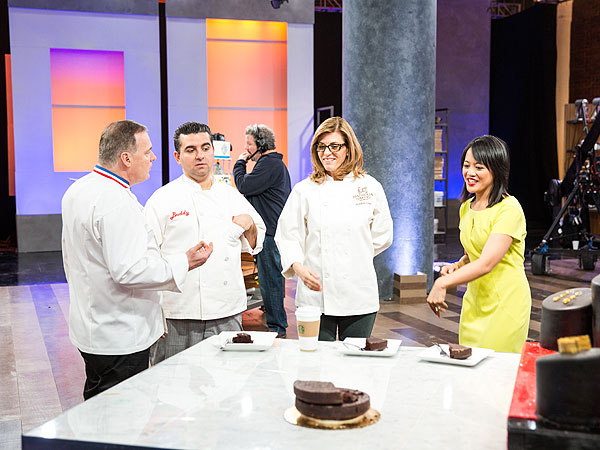 Courtesy Discovery
The Special Challenges
During the taping of the "Sexiest Cakes Alive" episode, the teams were to create a birthday cake for PEOPLE. Here the judges and special guest judge, PEOPLE senior editor Michelle Tan sample some dessert. To get a recipe for the winning 40th anniversary cake (made by the challenge's winners Al Watson and Lia Weber) pick up this week's issue of PEOPLE on newsstands August 22!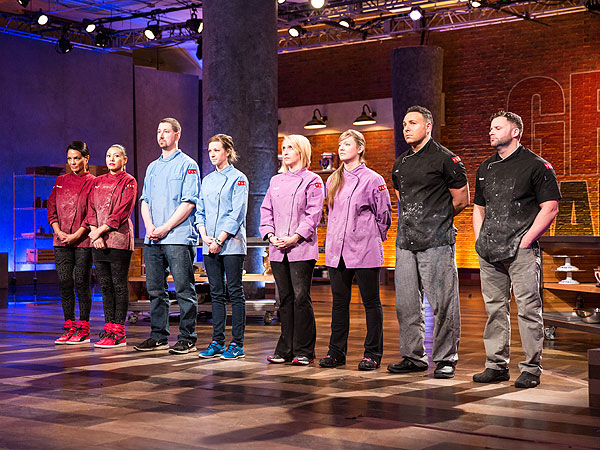 Courtesy Discovery
The Contestants
Although the tension was high -as seen here during elimination- the contestants and Next Great Baker's team found time to let loose off-camera. Says Valastro: "Production and the bakers surprised me for my birthday by singing to me and having a cake."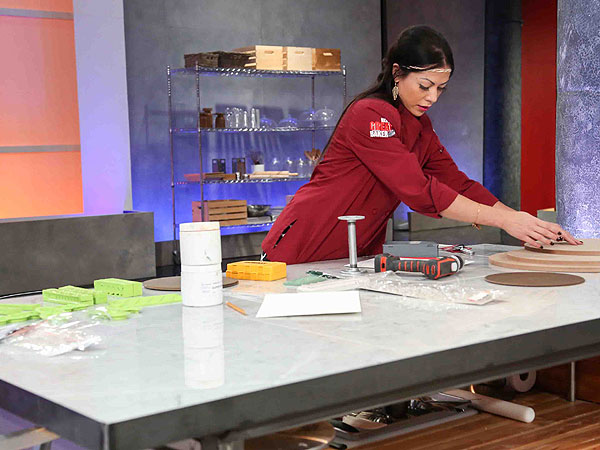 Courtesy Discovery
The Cakes
From cakes shaped like animals to life-sized replicas of The Long Island Medium, the crazy concoctions took center stage this season. Here contestant Kaiulani Delgado prepares to make a cake for episode 7's "Gravity Defying Cakes."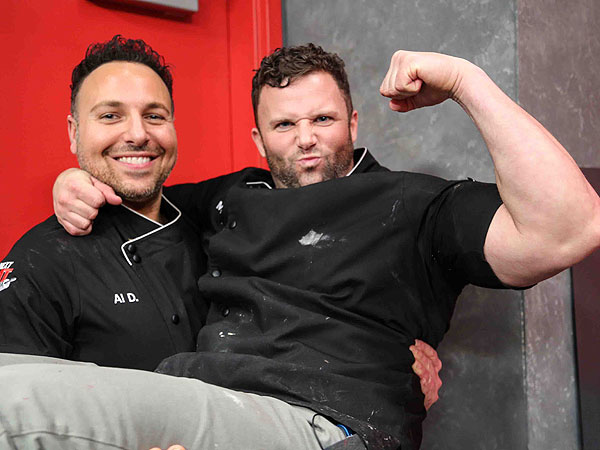 Courtesy Discovery
The Fun
Teammates and finalists Al DiBartolo and Manny Agigian horse around offset. "My favorite part of Next Great Baker is seeing the funny stuff that goes on behind the scenes," says Valastro. "This season has featured the best talent we've ever seen."
Don't miss the season finale Tuesday, August 19 at 9 p.m. on TLC