What's in Kourtney Kardashian's Kitchen Pantry?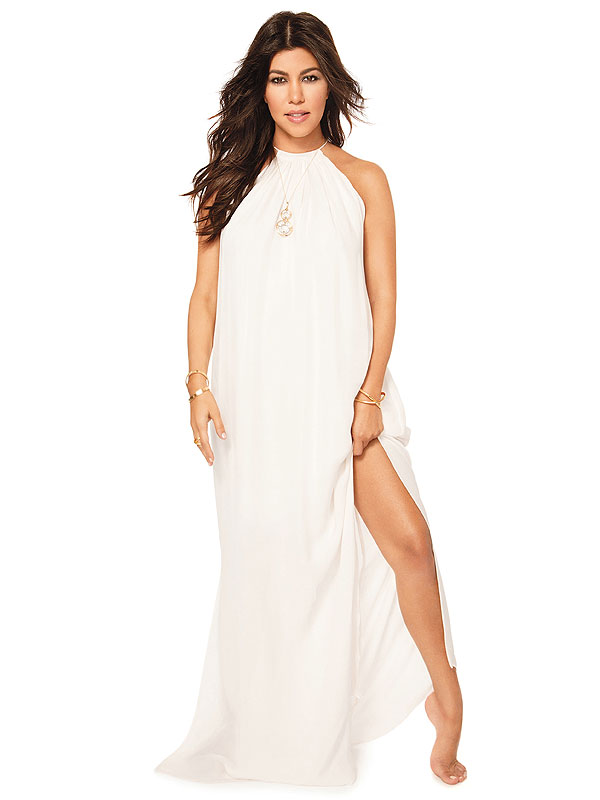 Courtesy Natural Health
It's the side of Kourtney Kardashian you don't see on camera: her role as the Kardashian family's pantry cop.

"I pick apart everyone's pantries," she tells Natural Health magazine in its September issue, on newsstands August 7. "They think I'm super-annoying."
The organic-foods junkie is regularly on patrol at her mother Kris Jenner's house — and if tickets were issued, she'd have a stack. "I saw my mom making meals for my kids, and I said, 'This is the cheese you use? This is the butter?' But I guess that's just part of going to Grandma's house."
The pregnant reality star tells the magazine she wasn't raised to be this picky about the foods she eats. She adopted her clean-living attitude — and Ayurvedic alternative medicine techniques — after she had her children, Mason, 4, and Penelope, 2.
"When I got home from school, my snack was a bag of chips or cookies, and as an adult, I didn't even know what organic meant — I'd just go to the market and buy the same thing my mom bought. I didn't really have any thoughts about it before I had my kids," she says.
Having nursed both kids for over a year, she put the focus on foods when the kids began eating solids. "I began making their baby food myself, all of it organic," she says. "After that, I was super cautious about what to introduce to their diets."
In recent years, she has become fond of the Panchakarma cleanse, a detox treatment involving massage and herbal therapy, to rejuvenate her own body and mind, and her yoga teacher clued her in to a new way of preparing food at home. "We would do yoga for an hour and then she'd stay for another hour and cook with me," she says. "That's where I got all of my rules. In our house, we do everything whole: whole milk and full-fat cheeses. And I use ghee and coconut oil for cooking."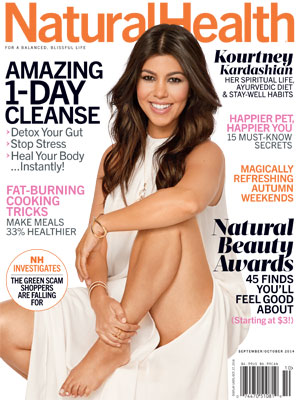 Courtesy Natural Health
While she definitely makes exceptions when her family — including boyfriend Scott Disick — is on the go, they eat organic when they can and try to keep healthy food and snacks stocked in their own pantry. With another baby on the way, though, she's definitely listening to her belly: "I try to eat pretty healthy, but I think it's fun and important to listen to your cravings. I develop a thing for Nilla Wafer cookies every time. I have no idea why!"
—Amy Jamieson