Why 4-Year-Olds Should Review All Fancy Restaurants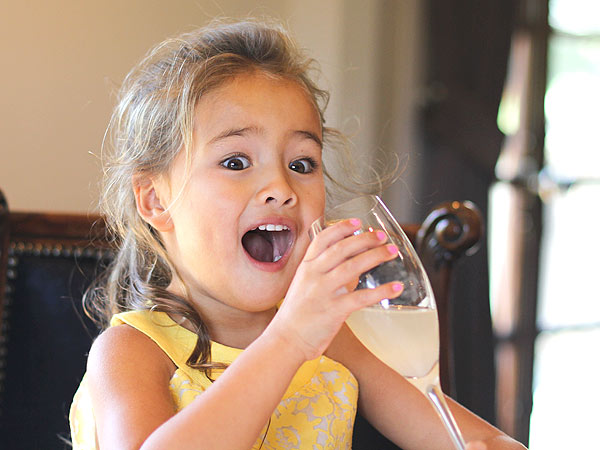 Jessica Saia & Isla Murray
Kids — they say the darndest things!

Like that time 4-year-old Lyla Hogan had the herb-roasted Elysian fields farm lamb at the prestigious French Laundry in California's Napa Valley and said:
"This one isn't delicious."
But, don't worry, her parents weren't embarrassed beyond belief by their little cherub's scathing words about the dish prepared at a place Anthony Bourdain has called the best restaurant in the world. She was brought there by the website The Bold Italic to review a full tasting menu from her own adorable perspective — and she's the youngest person ever to do so.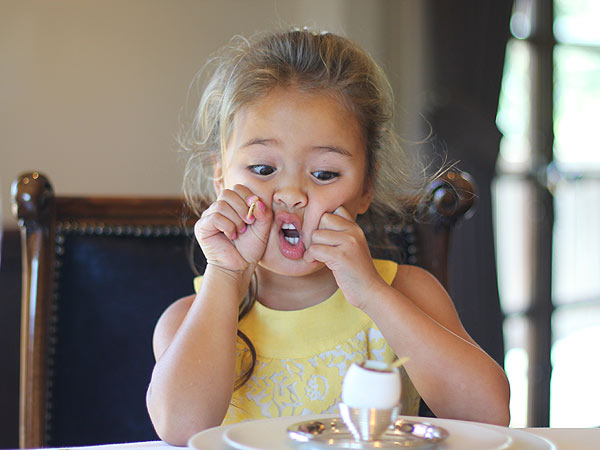 Jessica Saia & Isla Murray
With beautifully expressive photos taken by Isla Bell Murray, Lyla's table to mouth experience is illustrated from the very beginning, when she's served an ice cream cone-shaped avocado cornet, to the very end, when a laundry list of irresistible goodies are placed before her (the best way to win a girl's heart is with chocolate! Good move, chef.)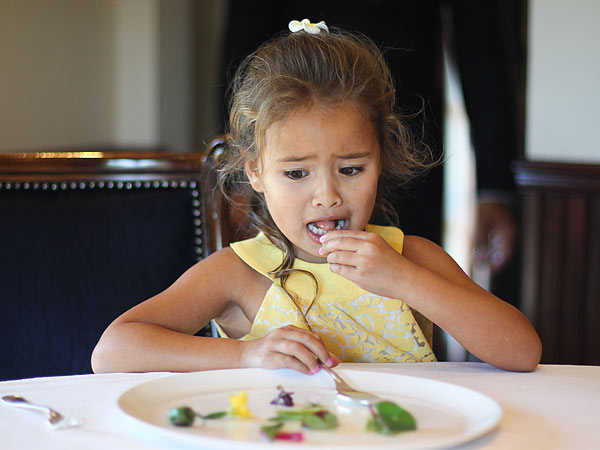 Jessica Saia & Isla Murray
Some of Lyla's greatest hits include her thoughts on a handsomely prepared plate of white sturgeon caviar, which she immediately gives a thumbs-down without even trying. She curls her bottom lip and says: "It looks really not good."
And with each plate comes more zingers, like when she's served a petite green salad: "This pepper tastes like babies." Wait, she's eaten baby? "I just ate the legs and the feet, not the eyes or the mouth."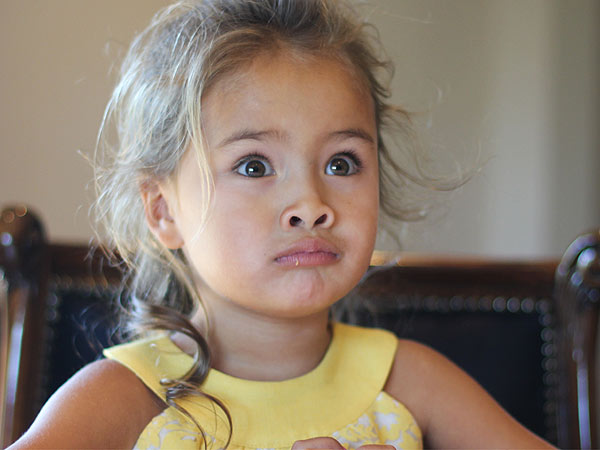 Jessica Saia & Isla Murray
Fortunately for the Laundry's chef and owner Thomas Keller, not all of little Lyla's comments about the food are disparaging. The summer melon soup is to-die-for or in Lyla-speak: "tastes like a Tinker Bell popsicle."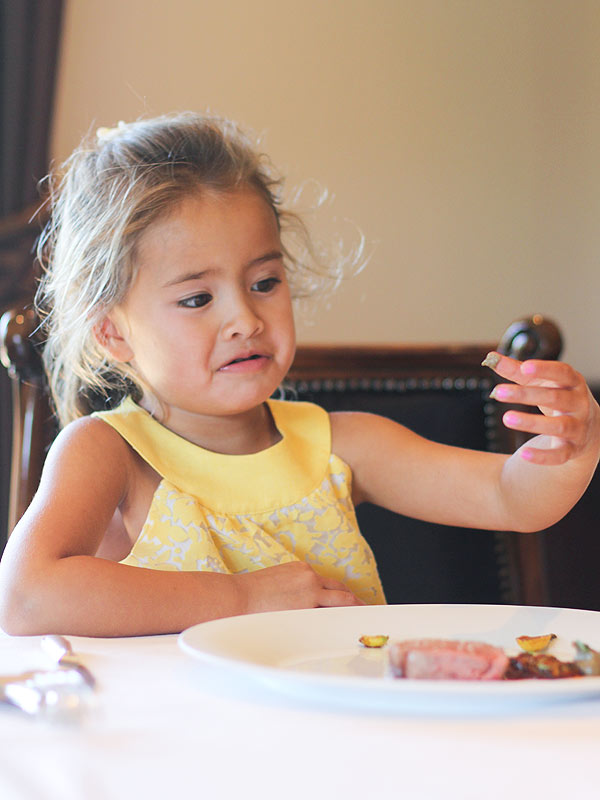 Jessica Saia & Isla Murray
And, for the record, the restaurant's bread is completely AWESOME and Lyla could drink their ginger ale forever, and ever — out of a champagne glass, preferably. This place is super fancy, remember.
To see Lyla's adorable review from beginning to end, click here.
—Amy Jamieson