Which of Kate Moss's Body Parts Inspired a Champagne Glass?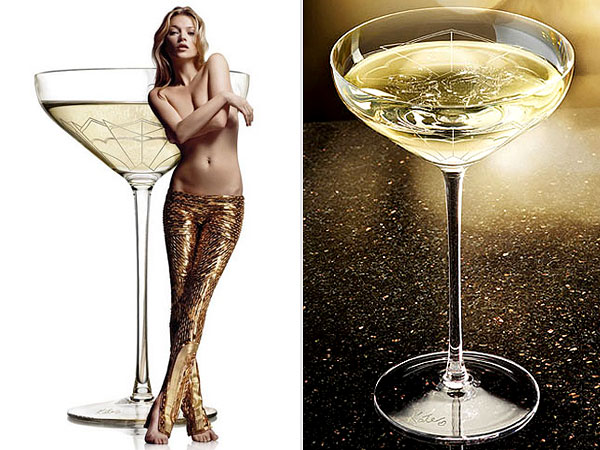 Courtesy Vogue
For decades, Kate Moss has been admired for her looks: her dewy eyes, creamy complexion, stunning legs. Now, another body part can be added to the must-love list: her left breast.

As part of the celebration of the British supermodel's 25th year in the fashion industry, a London restaurant has based a champagne glass, or coupe, on Moss's breast, according to British Vogue.
The eatery 34 took its cue from Marie Antoinette. Though she was never a supermodel, the notorious beauty queen of France did apparently have a superbly shaped left breast (how come lefties get all the attention?), and it inspired the very first champagne coupe made in the 18th century. British artist Jane McAdam Freud, who designed the Kate Moss glass, studied the Antoinette stemware then gave it a 21st-century spin.
Moss is thrilled to be in such historic company. "What an honor to be alongside Marie Antoinette — she was a very intriguing and mischievous character," the 40-year-old said. "Champagne is always associated with celebration and happy occasions and I had fun creating this beautiful coupe."
Besides 34, the Kate Moss Coupe will be available in October at three other London restaurants: The Ivy, Daphne's and Scott's.
We wonder if Moss's overlooked right boob will be staging a protest.
—Nancy Mattia