Rapper Action Bronson Instagrams All 24 Courses at the World's Best Restaurant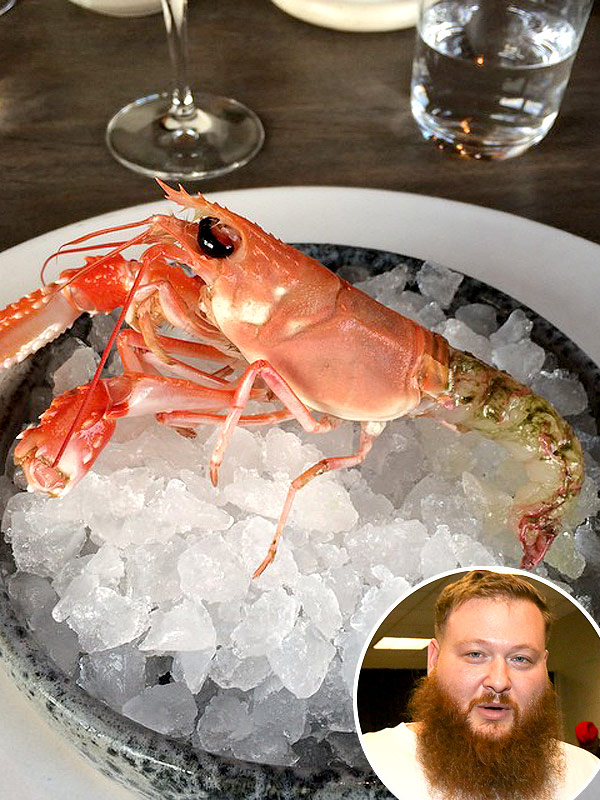 Courtesy Action Bronson
We solemnly swear we will never ask rapper Action Bronson to put his phone away at the dinner table. At least not if he keeps sharing food porn like this on Instagram.
Last week, Bronson visited Noma, the Danish restaurant that was named the 2014 Best Restaurant in the World. While he was there he enjoyed a 24-course seasonal menu, which included dishes such as a live langoustine (shown above), hay-smoked quail eggs and squid with black currant sauce.
The menu also contained several courses with insects — roasted baby cucumbers with ants and Danish doughnuts with bitter greens and grasshoppers — along with other out of the ordinary ingredients like fermented mushrooms (for dessert!) and shaved cod liver.
Bronson is a long-time foodie, and even had a short-lived web show called "Action in the Kitchen" on YouTube. (He has some pretty impressive knife skills.) But be warned he does use strong language, so put those headphones in or send the kids out of the room before you hit play.
Check out the full, course-by-course recap of Bronson's visit to Noma below.
—Kristin Appenbrink