A Foodie's Guide to the U.S. Open Tennis Tournament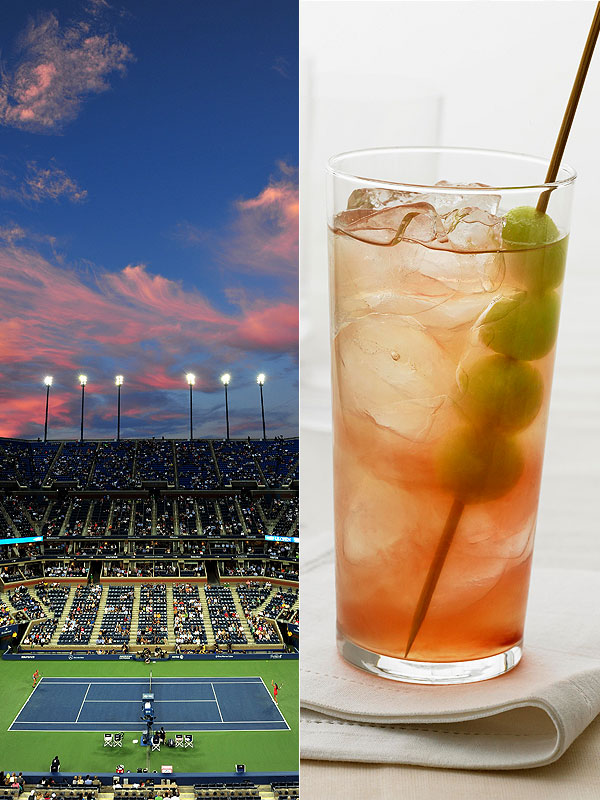 Stan Honda/AFP/Getty; Courtesy Grey Goose
For food lovers, the dishes being served at the 2014 U.S. Open, which began Monday in New York City, are as exciting as the balls being launched from the baselines and the celebrity sightings in the stands.

But if you can't make it out to the tournament this year, you can still enjoy some tasty, tennis-inspired fare from the comfort of your couch. Check out these 6 must-serve dishes, straight from the Billie Jean King National Tennis Center.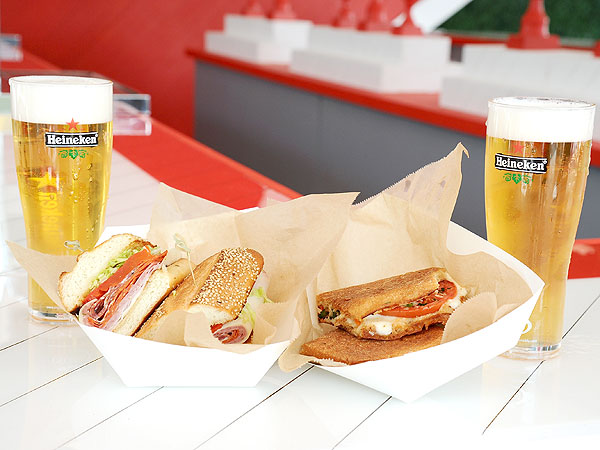 Ilya S. Savenok/Getty
Zesty Italian Combo and "The Godfather" (Grilled Mozzarella and Parmesan) Sandwiches
At the open-air Heineken House roof deck, which is located just above the Open's food village, chef Mario Carbone (of Parm in New York City) has created two delectable Italian-inflected sandwiches: One is his take on the classic combo, the other is a panini made with herbs and two types of cheese. Both of these hearty crowd-pleasers would be ideal fare for a U.S. Open watch party.
Click HERE for Carbone's recipes!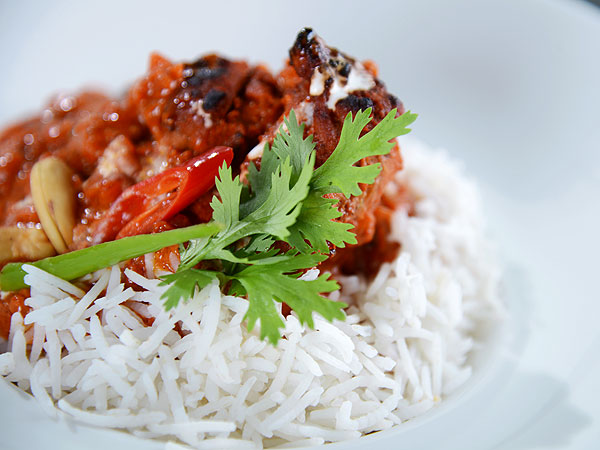 Courtesy Emirates Airlines
Chicken Tikka Masala
Emirates Airlines chef Ravi Nage's recipe is served to the airline's first- and business-class passengers — so you know it's going to be a grand slam. The chef will also be demo'ing the dish to guests of the Open on Wednesday evening.
Click HERE for Nage's recipe!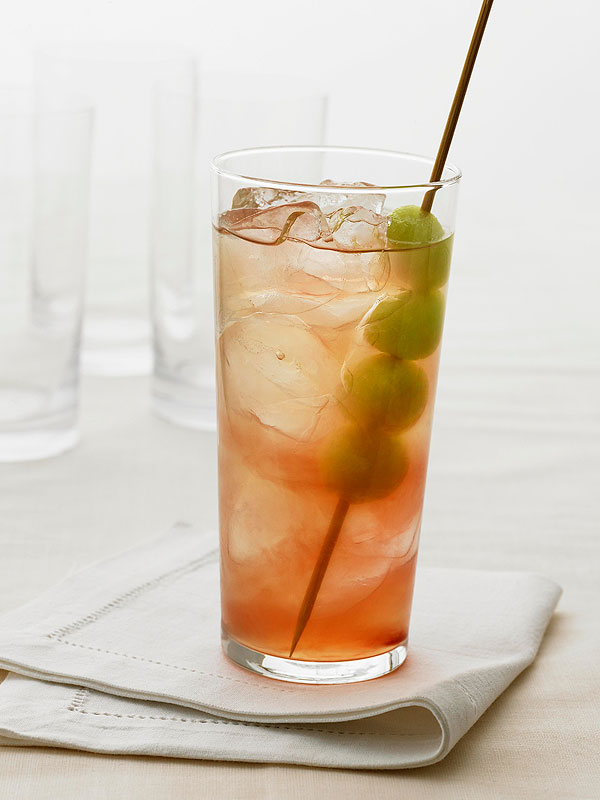 Courtesy Grey Goose
Honey Deuce Cocktail
Because you need to drown your sorrows in something when your favorite player is losing (or, raise your glass when he or she is winning!). Grey Goose's Honey Deuce cocktail — served throughout the grounds of the USTA Center— is a refreshing combination of vodka, raspberry liqueur and lemonade that epitomizes the last hurrah of summer.
Click HERE for Grey Goose's recipe!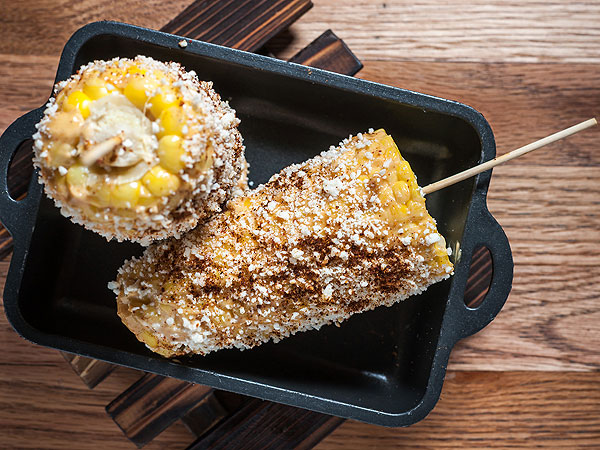 Courtesy Maya
Corn on the Cob with Chipotle Aioli and Fresh Cheese
Fun fact: Richard Sandoval, whose empire includes nearly 20 Latin-inflected eateries (such as Maya and Venga Venga), was once a professional tennis player in Europe. He's serving this indulgent, easy-to-nibble skewered corn at the Open's Mini Maya restaurant.
Click HERE for Sandoval's recipe!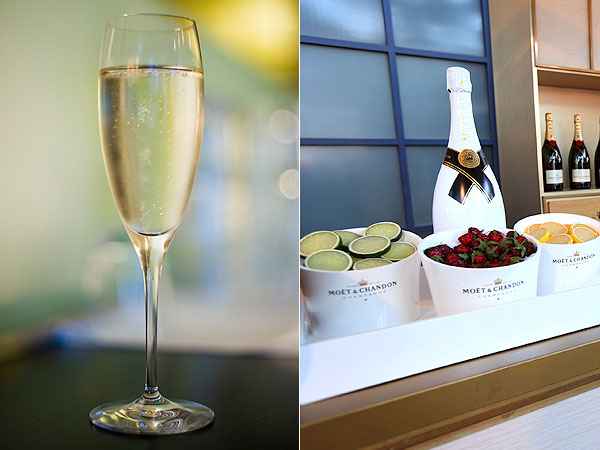 Cindy Loughridge; Courtesy Moet & Chandon
Champagne Garnish Bar
We're totally stealing this idea for our next party: At the Moët & Chandon Terrace near Arthur Ashe Stadium, Open guests can customize their glass of bubbly with add-ins like lemon and lime slices, strawberries, raspberries and fresh herbs. Purists can also order their champagne straight and simple.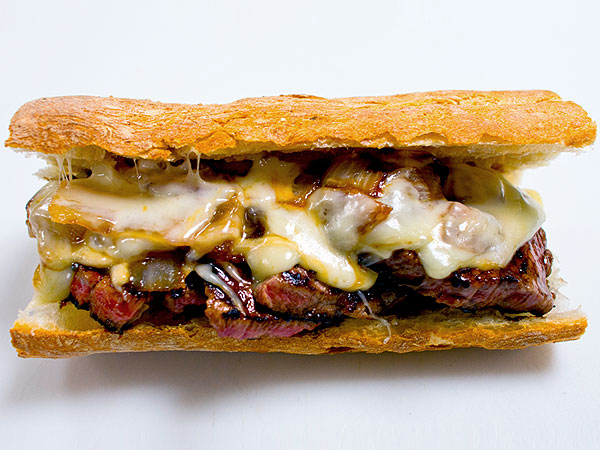 Courtesy Nick Solares
Original Filet Mignon Steak Sandwich
Meat master and purveyor Pat LaFrieda, who works with restaurants like Shake Shack and N.Y.C.'s The Spotted Pig, is bringing tennis lovers the dish that was first launched at the Mets' nearby Citi Field. It's hearty enough to sustain you, even if the match you're watching goes into serious overtime.
Click HERE for LaFrieda's recipe!
—Lexi Dwyer