U.S. Postal Service Serves Up Celebrity Chef Stamps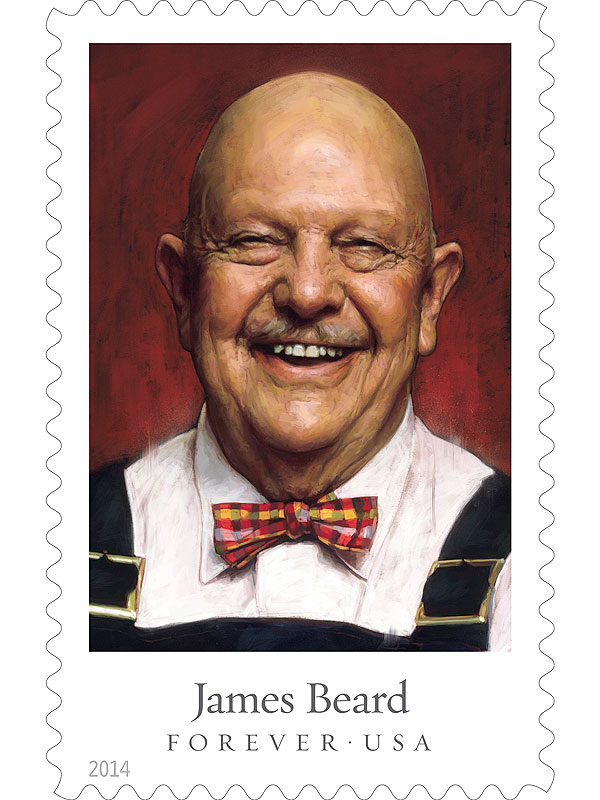 © 2014 U.S. Postal Service
Snap these up for your snail mail — because soon they'll be escar-gone!

The U.S. Postal Service has released a packet of stamps featuring celebrity chefs, for all of your mailing needs. Five chefs who have "revolutionized our understanding of food," according to the Postal Service, are celebrated on the stamps, which are available for purchase on Sept. 26 but ready for pre-order ($9.80 for a sheet of 20) now.
James Beard's smiling face and signature bow tie are featured on one of the stamps — created by Jason Seiler and designed by Greg Breeding — and according to Linn.com, Joyce Chen, Julia Child, Edna Lewis, and Felipe Rojas-Lombardi are gracing the others (and their pictures will be revealed on social media in the coming weeks).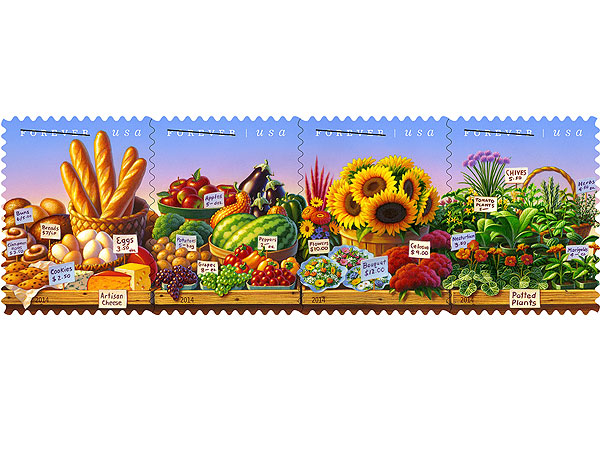 © 2014 U.S. Postal Service
The USPS says the chef's images are digital illustrations, meant to look like oil paintings. And, "the selvage design is intended to represent a white china plate resting on a fine linen tablecloth," reads a description.
We'd be happy getting bills emblazoned with any of these any day!
—Amy Jamieson