Carb Explosion: Eat Mac 'N' Cheese in a Bread Cone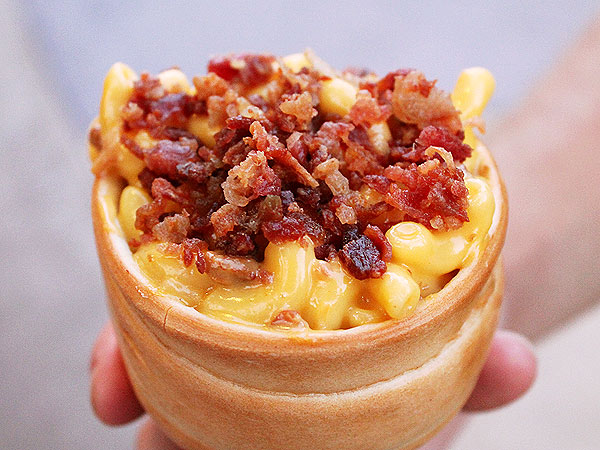 Courtesy DisneyFoodBlog.com
Mac 'n' cheese could be one of the world's most perfect foods, except for one major flaw: You can't really eat it on the go. Well, that was a major flaw.

Behold the mac 'n' cheese bread cone, a special menu item that was served at Disney's Hollywood Studios in Orlando, Florida. For anyone who loved carbs, cheese and crumbly bacon, this was the ultimate guilty pleasure. And, did we mention that it all comes stuffed inside a giant edible cone?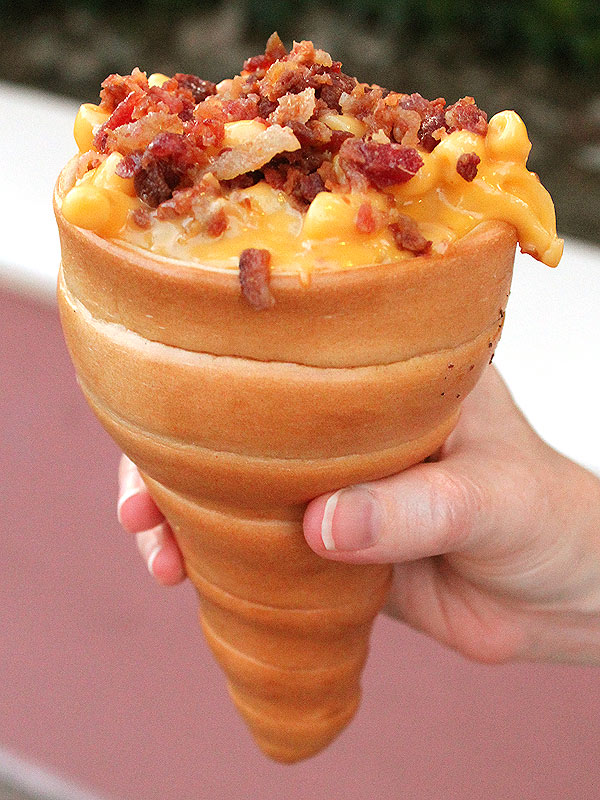 Courtesy DisneyFoodBlog.com
While this menu item, and its companion the Fiesta Chili-Cheese Bread Cone, were short-lived at the Orlando theme park, bread cones are still available at Disney's California Adventure in Los Angeles.
The Disney Food Blog, which reviewed these ginormous bread holders, notes that they are actually served in a medium fountain drink cup for easy transport around the park.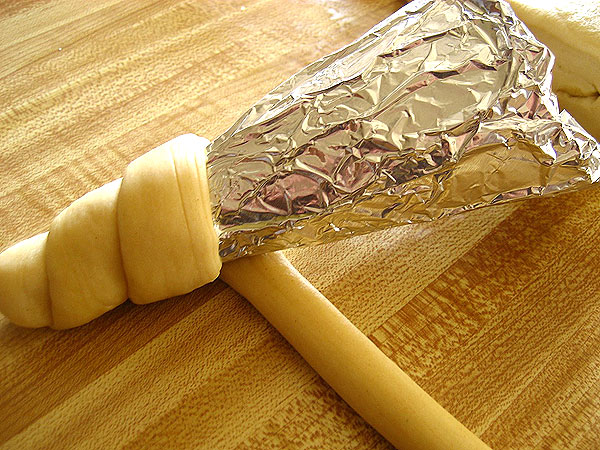 Courtesy Home Cooking in Montana
If a trip to Disney isn't in your future, you can recreate this carb explosion in your kitchen with homemade bread dough or store-bought pizza dough, according to blog Home Cooking in Montana.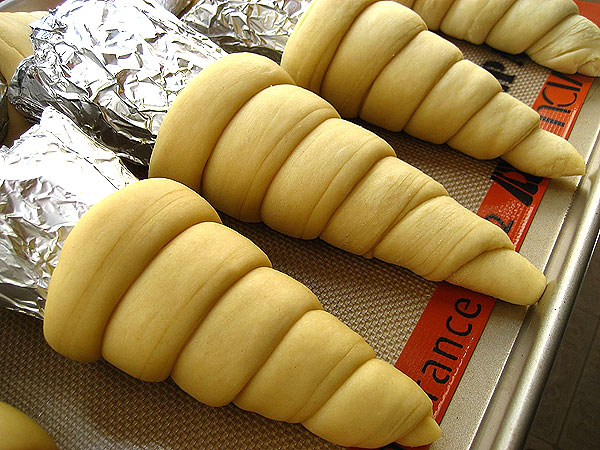 Courtesy Home Cooking in Montana
The trick is to roll a simple paper cone, cover it completely with aluminum foil, and wind the dough around the cone in a spiral. Then, all that's left to do is bake it and stuff it. (If cheesy pasta is too carb-heavy for you, fill it with scrambled eggs and veggies for a quick, portable breakfast.)
So, the only question left is which mac 'n' cheese recipe to make? May we suggest Alton Brown's Baked Macaroni and Cheese and Sharon Osbourne's Mustardy Mac 'n' Cheese , which pair perfectly with a sweet-salty bread cone.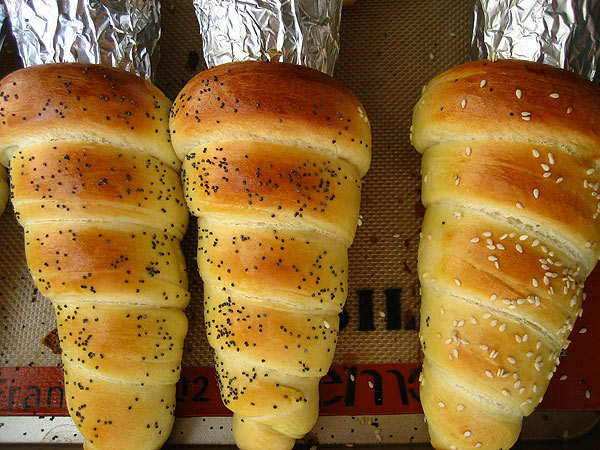 Courtesy Home Cooking in Montana
—Kristin Appenbrink