PHOTO: Blake Lively Bakes Beyoncé a Bee-Themed Birthday Cake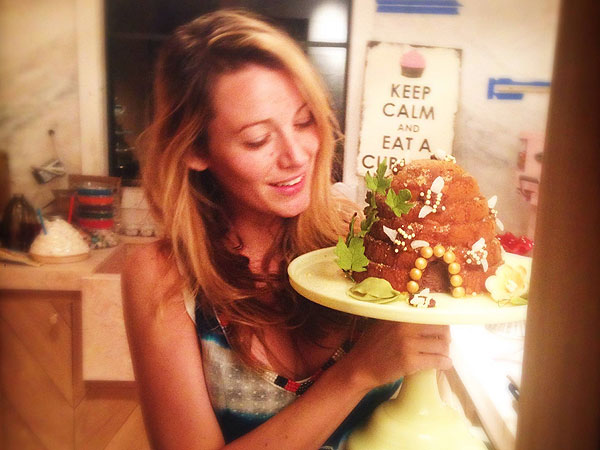 Courtesy Preserve
How does one mega-star wish another mega-star a happy birthday? By baking a cake and posting it on Instagram!

To celebrate her buddy Beyoncé turning 33 on September 4, Blake Lively created a dessert that looked like an edible work of art and displayed it online.
In a short Instagram video from her Preserve lifestyle account, Lively wrote, "In honor of the Queen of all Bs…I had to make this Meyer Lemon Honey cake. Happy Birthday Beyoncé!!! Xxo Blake." She also Tweeted a shoutout to the singer, calling herself "one of your worker Bs." (To give Lively some birthday love the week before, Beyoncé nixed the flour-and-sugar route and instead created a custom black-and-white "card" signed "With love, B" on her website, beyonce.com.)
While we can't all have a slice — that reach-through-the-screen technology hasn't been invented yet — the cake video clearly shows the glistening honey tiers, edible flowers and leaves, even a mini bee made with a date. Bonus: We get a clear shot of Lively's ginormous pink-and-white engagement ring.
Lively has a thing for bees: On her own birthday on August 25, she was stung by the flying stingers during a photoshoot for the site. But even stings all over her body couldn't stop the enthusiastic baker from making her own playful birthday cake (vanilla layers with over-the-top décor like sparkling tassels and candles that smell like—what else?—birthday cake).
We'd like to think Lively had one more birthday treat for the singer: Having her husband, Ryan Reynolds, personally deliver the cake to Beyoncé's front door!
—Nancy Mattia