Ben & Jerry's Releases New Bob Marley-Inspired Flavor in the U.K.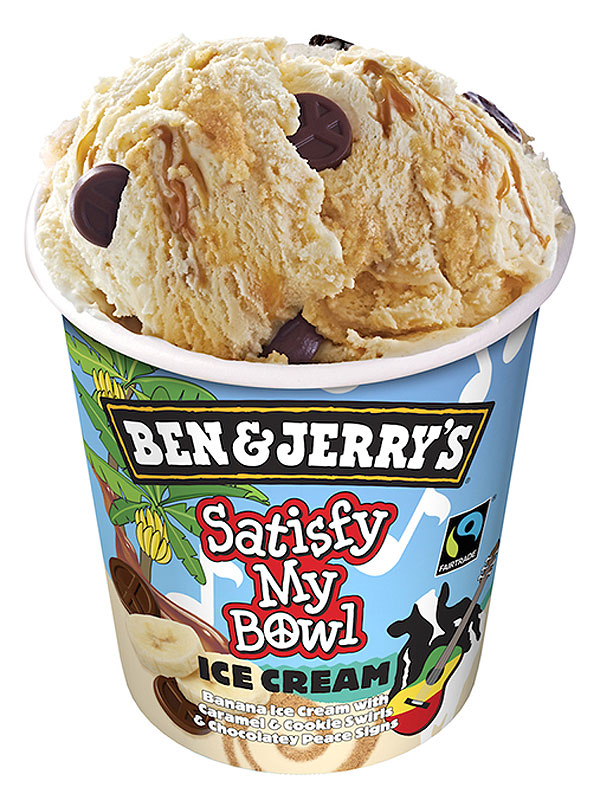 Courtesy Ben & Jerry's
Your sweet tooth just got a whole lot happier: Ben & Jerry's latest flavor creation — a tribute to reggae king Bob Marley — is one mouthwatering munchies remedy.

The limited-edition Satisfy My Bowl (available only in the U.K. for now) combines Marley's tropical Jamaican origins with tasty frozen decadence in a banana ice cream swirled with caramel, cookies, and — to really Marley-ize it — chocolate peace signs.
The frozen treat was created in honor of the 30th anniversary of Marley's iconic compilation album, "Legends," and will be released September 15 in the U.K. (yet another reason to be jealous of the Brits…we're looking at you, Prince Harry). All proceeds will go to the 1LoveFoundation, which is run by the late singer's family, and the Partners for Youth Empowerment charity.
Ben & Jerry's is famous for, well, its famously-inspired flavors including Anchorman's Scotchy, Scotch, Scotch and two varieties based on Saturday Night Live sketches. Satisfy My Bowl is sure to be another coma-inducing delicious pint of happiness.
According to bobmarley.com, "The socially-conscious ice cream company wanted to pay tribute to a man who dedicated his life to bringing people together through music."
Banana ice cream, chocolate and caramel, all for a good cause? Hand us a spoon, mon! 
—Nancy Mattia