Oreo Launches Pumpkin Spice Flavor — How Do They Taste?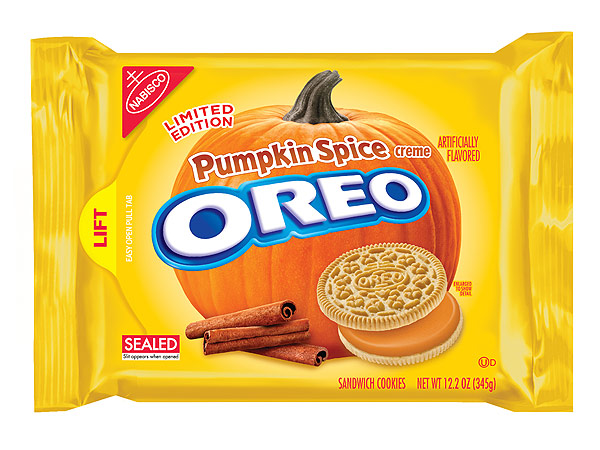 Courtesy of Oreo

Pumpkin lovers, listen up! Just in time for fall, Oreo is adding a new member to its cookie clan: pumpkin spice creme.

The limited-edition treat won't hit shelves until September 24 but, since we tend to love all things pumpkin spice, we had to taste test these ASAP.
We might be a little desperate for fall to begin (cooler weather, pumpkin desserts, changing leaves, warm-weather cocktails…gimme!), but we have to say, these seasonal cookies are good.
The Design: You know how this works. It's a layer of orange, pumpkin spice crème sandwiched between two crunchy vanilla cookies.
The Taste: Sweet (but not cloying), pleasant, and kind of addictive (one staffer, and we're not naming names, may have eaten four in less than a minute). While the pumpkin flavor is weak, the spice notes (like cinnamon) tasted familiar and comforting. The crunch and lightness of the two vanilla cookies serve as a great vehicle for the spicy, creamy layer.
The Verdict: If you're a pumpkin spice fan, a lover of all things Oreo or have a serious hankering for some fall flavor, add these to your shopping list. Chocoholics and Oreo purists, you might not be so satisfied.
Oreo isn't the only food company guilty of "seasonal creep": In last August, Starbucks released their cult-favorite Pumpkin Spice Latte a month early.
What other foods do you want to see pumpkin-spiced?
—Morgan Gibson