Burger King Japan Introduces Burger With Black Cheese and Bun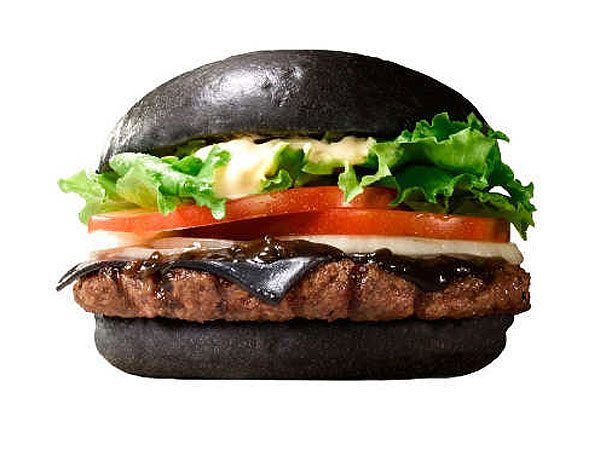 Courtesy Burger King
Burger King will soon be going Goth!

Beginning September 19, the fast-food chain will offer a limited-time Kuro (meaning, black) burger featuring black cheese and black sauce on a black bun at locations in Japan.
Though it may look like your worst grilling nightmare, the buns and cheese are actually made from bamboo charcoal, while the sauce gets its ebony essence from a shot of squid ink.
Diners can choose from a cheese-only Kuro Pearl burger and the more deluxe Kuro Diamond with lettuce, tomato, onions and mayo. (Purists will be relieved to know that the veggies and condiment will remain in their original, recognizable colors.)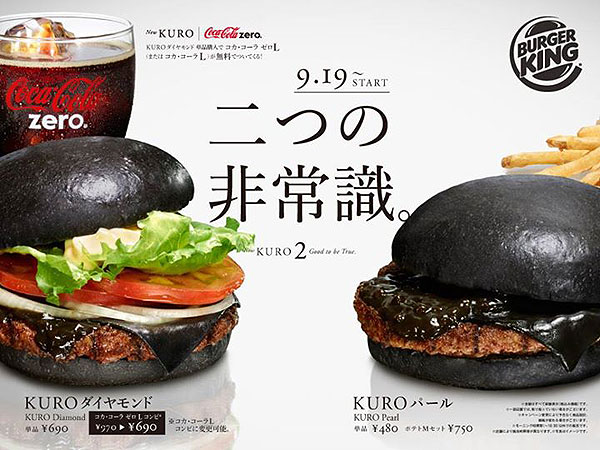 Burger King Japan's Facebook
Kuro burgers aren't brand new to Burger King—this will mark the third time since 2012 that the company has offered it, presumably because past customers liked it. London's Telegraph published a few random Tweets, where comments ranged from "looks gross but …I'd still eat one" to "no thank you."
What's next, black licorice-laced fries?
—Nancy Mattia