This Is What You Should Eat When You've Had a Lot to Drink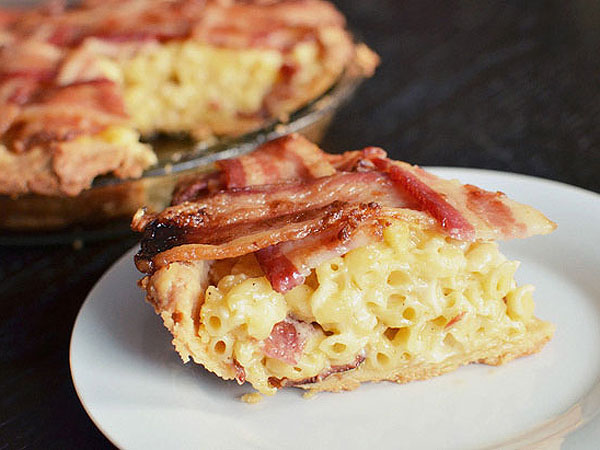 Courtesy Macey Foronda/Buzzfeed
Drank too much tequila — or vodka or rum or all three? We feel your pain … and your hunger.

Whether you're feeling a little buzzy right now or dealing with the effects of last night's bender, you're probably craving some deliciously bad-for-you food. Not to mention that the fastest way to feel better (aside from drinking about a gallon of water) is to get some food in your stomach. Time to inhale one of these five greasy concoctions.
Mac 'n' Cheese Pie with Bacon Lattice Top
Cheesy pasta might not be the first thing you reach for after you've been drinking, but add bacon to the mix, and it's a done deal. If your fine motor skills aren't currently up to the task of weaving a bacon lattice top, just add in some crumbled bacon or, in a pinch, packaged bacon bits.
Get the recipe: Mac 'n' Cheese Pie with Bacon Lattice Top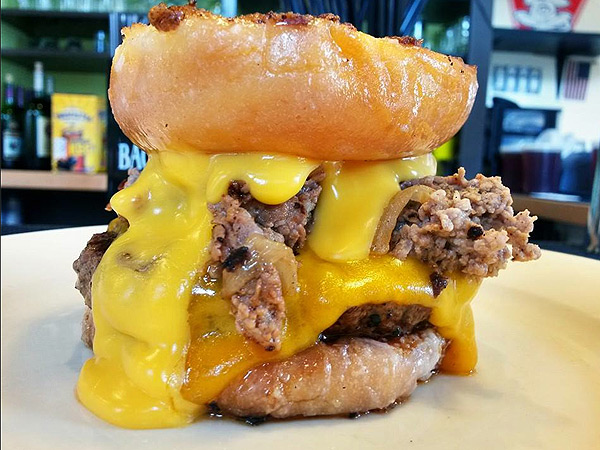 Courtesy PYT/Facebook
The Doughnut Cheesesteak Burger
We shared this calorie-filled creation from Philadelphia's PYT restaurant earlier this summer. To create your own, simply stack a burger patty, chopped steak and Cheez Whiz (or provolone) between a split glazed doughnut. Goodbye, hangover!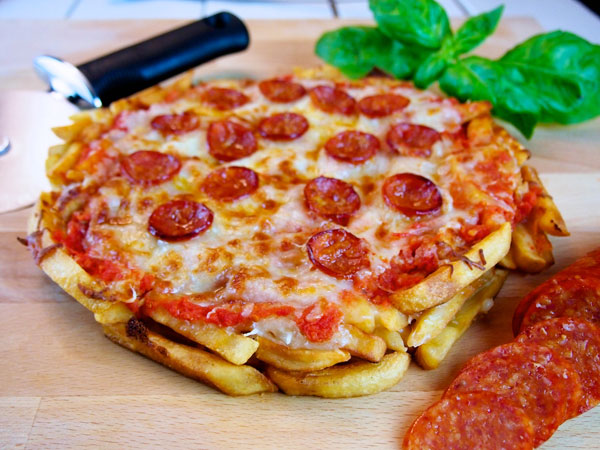 Courtesy Clifford Endo/Foodinese
French Fry Pizza
This might be the greatest food mash-up of all time. The key to this genius pie is the cheese: A liberal helping of shredded mozzarella helps hold the fries together in a "crust." No more deciding between french fries and pizza when you're craving something bad for you!
Get the Recipe: French Fry Pizza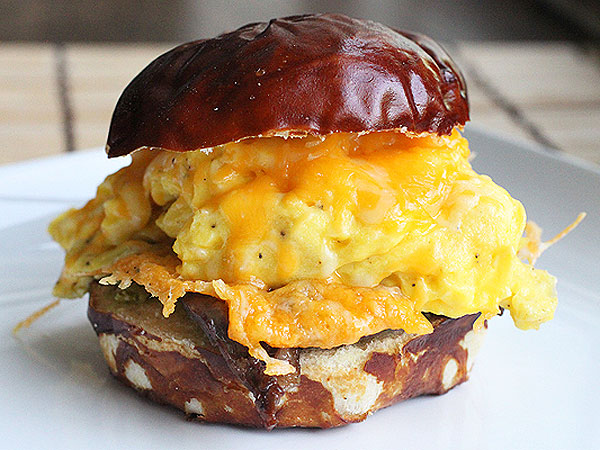 Courtesy Dax Phillips/Simple Comfort Food

Hangover Breakfast Sandwich
What's a better way to do steak and eggs? Put it on a pretzel bun, of course. This hangover sandwich gets a little bit of spice from a cilantro chimichurri sauce, but you could always sub in sriracha or your favorite hot sauce.
Get the Recipe: Hangover Breakfast Sandwich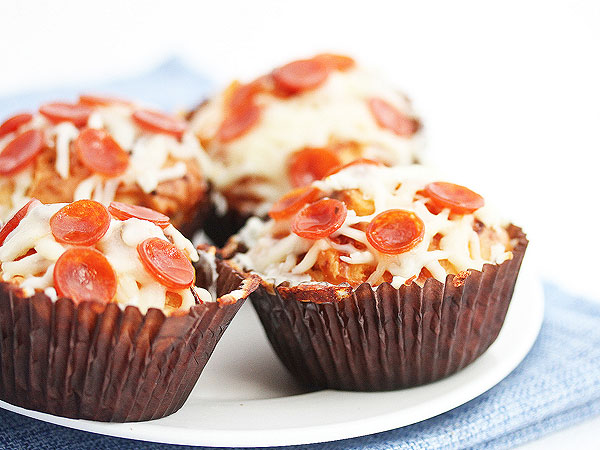 Courtesy Kirbie's Cravings
Pizza Cupcakes
These were one of our favorite pizza hacks — can you blame us? Before you go out for the night, bake a batch of "cupcakes" and pop them in the freezer. When you get home, just pop a couple (or a couple dozen) in the microwave or toaster oven. Mmmm….pizza.
Get the recipe: Pizza Cupcakes
—Kristin Appenbrink