VIDEO: Sesame Street Takes on Star Wars in 'Star S'Mores'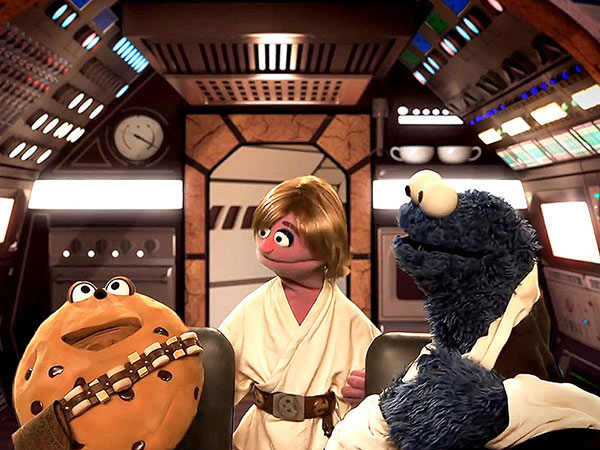 Courtesy Sesame Street/YouTube
In a milk and cookies galaxy far, far away Sesame Street wins the best video of the week.

Yes, it might be rated "SC" for self-control, but we can barely control just how much we love the new Star Wars parody from everyone's favorite kid's show.
The video follows Luke Piewalker, Flan Solo and his sidekick Chewy (who just happens to be a cookie not a wookie), on their quest to save Princess Partfait-a from the evil Galactic Empire.
However, Flan Solo (played by non other than Cookie Monster) can't seem to keep himself from nibbling on his sidekick Chewy, who actually happens to be crunchy according to Flan Solo. Along the way they seek help from Only One Cannoli, and have a run-in with Darth Baker and his storm troopers made of marshmallows.
The only question left? Will they rescue Princess Parfait-a?
—Kristin Appenbrink