Coca-Cola Brings Back The '90s Classic Surge Soda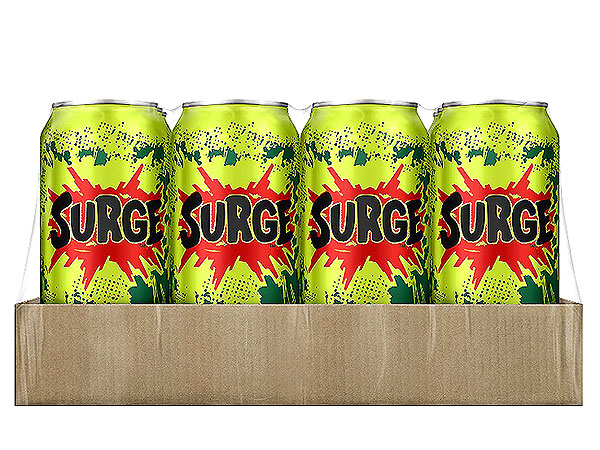 Courtesy Amazon
If you've missed getting a sugar-and-caffeine high from a can, get excited: Coca-Cola is bringing back Surge, the popular '90s soda, exclusively on Amazon.

The drink, which was discontinued in 2001 after a six-year run, has a citrus flavor, green hue and controversial background: It was banned by some schools in the '90s for giving kids too much of an adrenaline rush.
But apparently some folks couldn't get through the day without the drink, which will cost $14 for a 12 pack. In 2011 some of the soda's most fervent fans created a Facebook page, the Surge Movement, with the goal of getting the powerful libation, considered a revved-up Mountain Dew, back in production. According to Bloomberg Business Week, the group's efforts included lobbying for the soda's return with a billboard in Atlanta, where Coca-Cola's headquarters are located.
The Facebook page, with more than 133,000 likes, announced the good news on September 15 in a fired-up (perhaps from a massive amount of sugar and caffeine?) post that was full of unabashed joy and capital-letter enthusiasm:
"SURGE IS BACK!!!" the post screamed. "The Movement does NOT END HERE!"
We're guessing a decaffeinated version isn't happening anytime soon.
—Nancy Mattia