VIDEO: Hamster vs. Takeru Kobayashi in Adorable Hot Dog Eating Contest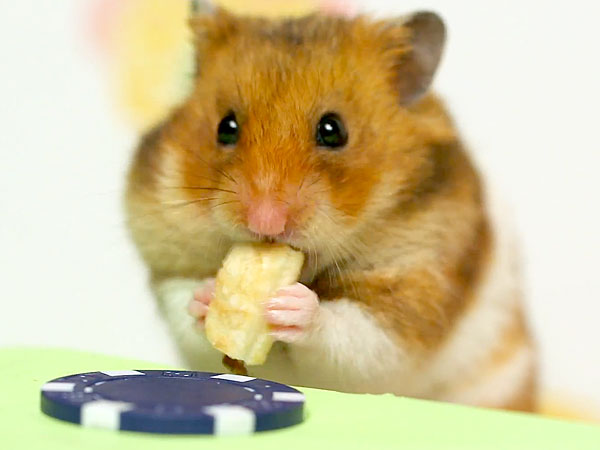 Courtesy HelloDenizen
Famed competitive eater Takeru Kobayashi has met his match: a small hamster with a penchant for mini hot dogs.

The adorable, cuddly, little — okay, you get the message, we think the hamster is cute — took on the the Japanese speed-eating legend in a hot dog eating contest.
Kobayashi holds six Guinness Records for eating meatballs, Twinkies, hamburgers, pizza, pasta and, of course, hot dogs (he consumed a record of 110 hot dogs in 10 minutes at the New York State Fair in 2012). Could he lose it all to this cute and minute creature?
The hamster is no eating rookie, having previously devoured a bunch of bite-size burritos, expertly stuffing them into his giant puffed up cheeks. What a pro.
What food — or food-eating champion — will he take on next?
—Morgan Gibson