Six Mood-Lifting, Body-Boosting Snacks for Under 100 Calories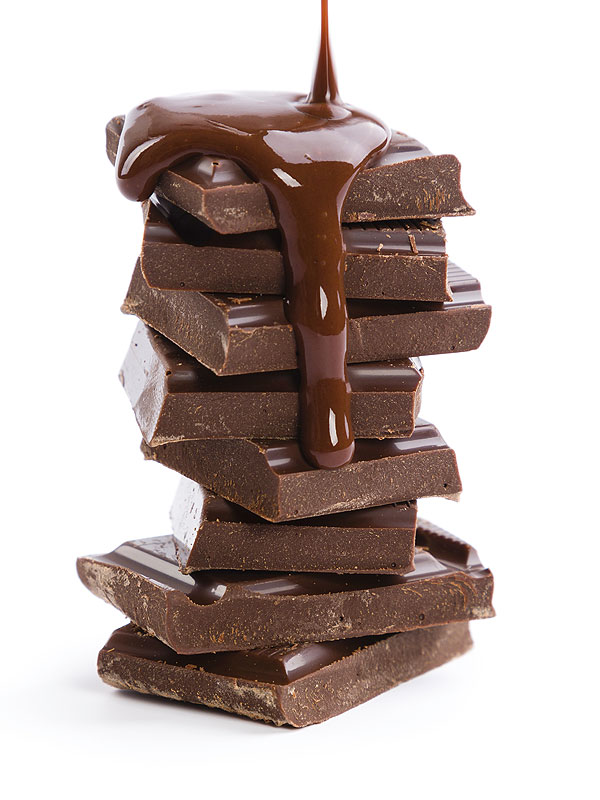 Getty
Does this sound familiar? Three o'clock hits, your stomach rumbles and, despite the perfectly-portioned pack of nuts in your bag, all you want is a cookie — or five.
Turns out picking a nutritious snack will not only help maintain a slim figure, it can make you happier and smarter, too. (That cookie's looking a little lame now, isn't it?)

According to Dr. James Rouse, author of the new book Think, Eat, Move, Thrive: The Practice for an Awesome Life, your mood and food are directly related.
"A natural and powerful pharmacy can be both delicious and empowering, and you can find it in your kitchen and pantry," he tells PEOPLE. Choosing the right snacks can mean more confidence, a better memory, a higher metabolism — some can even help fight depression.
Dr. Rouse prescribed six easy-to-make treats, sweet and savory, to improve your lifestyle. And the added bonus? They're all 100 calories or less.
To Keep You Smiling: Dark Chocolate
Just a few bites (2/3 ounce of 70% cacao) can turn your frown upside down — consuming dark chocolate supports the production of anandamide, a brain chemical associated with happiness and less stress due to a decrease in cortisol.
For Anti-Aging: Homemade Kale Chips
Drizzle two cups chopped raw kale with a tsp. of olive oil and a dash of sea salt and bake at 350° until crisp, 10 to 15 minutes. Kale is rich in both hormone-balancing compounds and antioxidants that fight accelerated aging.
To Boost Metabolism and Mood: Sweet Potato Bites with Cinnamon
Chop a medium sweet potato into 1-inch cubes and arrange on a baking sheet. Drizzle with a tsp. of olive oil, sprinkle with cinnamon and bake at 375° for 30 minutes or until tender. Sweet potatoes are lower on the glycemic index than regular spuds, plus they have heart-healthy and mood-boosting beta carotene. The cinnamon adds both mind and metabolic support.
To Help Build Confidence: Almonds
A handful of almonds (approximately 14) can help you soar through that intimidating presentation at work. They are a powerful "delivery system" of confidence, focus and motivation as they help to increase the levels of dopamine, the brain's pleasure chemical.
For a Healthy Heart and Mind (and a beauty bonus!): Wild Salmon Cucumber Sandwich
Mix 2 oz. canned wild salmon with a tsp. of plain Greek yogurt. Spread between 2 cucumber slices. Salmon is rich in heart- and brain-healthy omega-3 fatty acids, which are shown to fight depression as well as support memory and metabolism. "Plus, your hair, skin and nails will love the silica found naturally in cucumbers," Dr. Rouse says.
To Fight Depression: Asparagus with Olive Oil
Steam 20 asparagus spears and drizzle lightly with olive oil. This dynamic duo raises your mood and metabolism with its one-two punch of depression-fighting folate and fat-burning olive oil.
—Ana Calderone