Krispy Kreme Reveals Ghostbusters Themed Doughnuts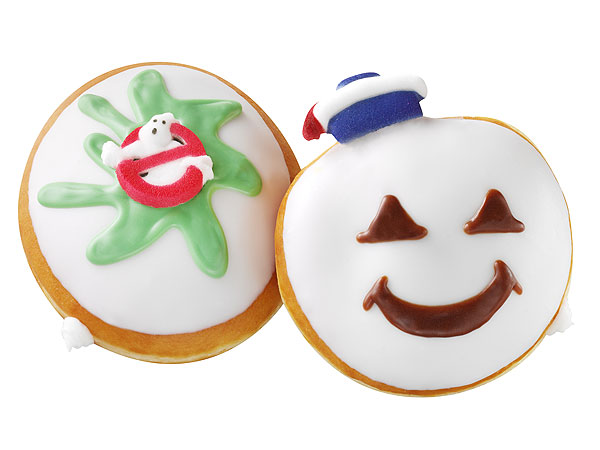 Courtesy Krispy Kreme
There's something sweet in the neighborhood: Krispy Kreme's new Ghostbusters doughnuts.

The famed doughnut chain will offer two limited-time marshmallow-cream-filled treats to mark the movie's 30th anniversary: the Ghostbusters doughnut topped with white icing, green "slime" and the familiar logo, and the Stay Puft Marshmallow doughnut featuring the fluffy character's face and a sailor hat also on white icing.
Rooting for the all-female reboot or spin-off of the Ghostbusters franchise? Alas, no word of Melissa McCarthy or Emma Stone versions yet — but we've got our icing-covered fingers crossed.
The themed treats will be available Sept. 29 through Oct. 31 at participating stores, which coincides with the release of the 1984 blockbuster's Blu-ray anniversary edition.
Tell Us: What other movies do you want to see immortalized in fried dough? 
—Nancy Mattia