Fall's Perfect Treat: Bakerella's Chocolate Chip Pumpkin Bars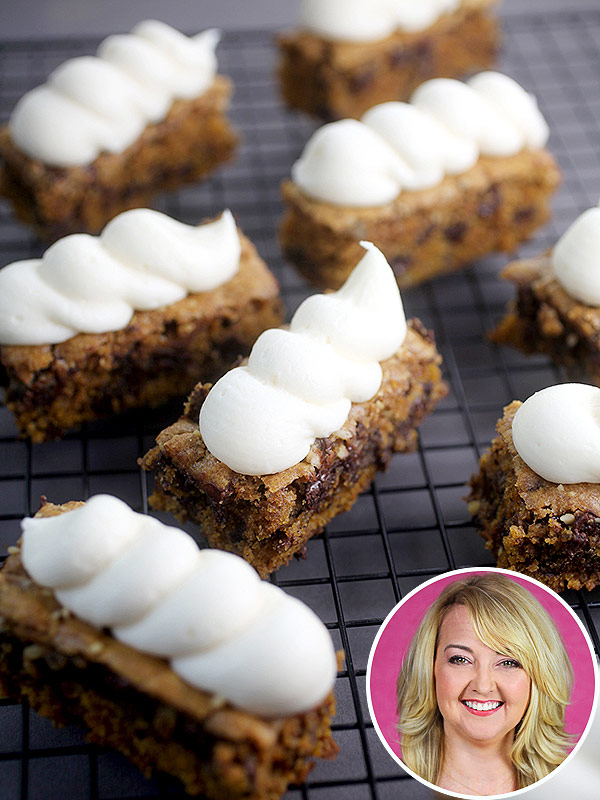 Courtesy Bakerella
Angie Dudley, a.k.a Bakerella is the author of the New York Times Best Selling book, Cake Pops and creator of Bakerella.com. Visit PEOPLE.com on Fridays for her dish on desserts.
It's that time of the year when I start to think about incorporating pumpkin into desserts.
There's just something comforting about it as summer fades away and cooler temperatures begin to settle in.
And these chocolate chip pumpkin bars are the perfect welcome to the change in weather.

Courtesy Bakerella
Pumpkin, pecans and chocolate are the stars of this recipe.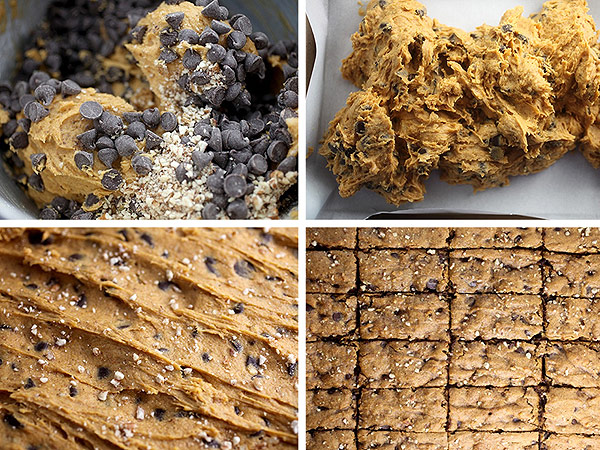 Courtesy Bakerella
These bars are super easy to make and even easier to eat. I know because I ate a few too many.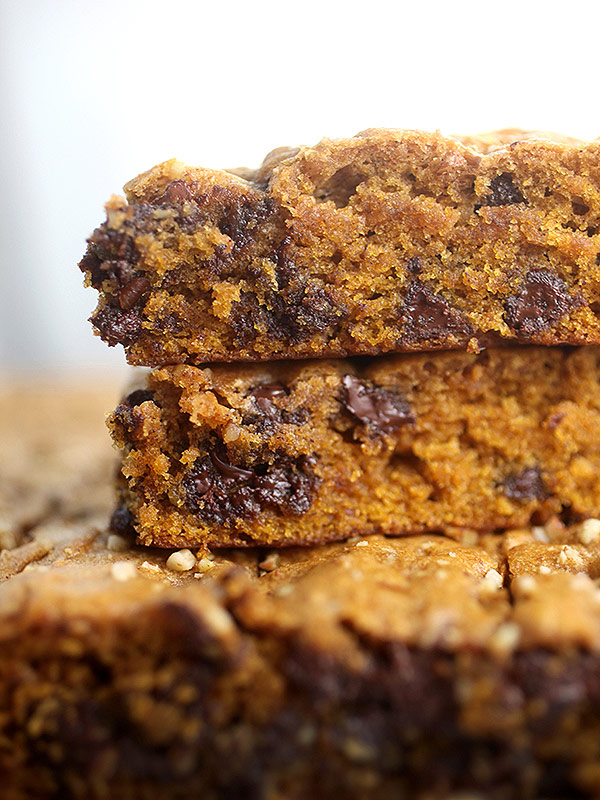 Courtesy Bakerella
But the addition of pumpkin makes me feel a little better about it.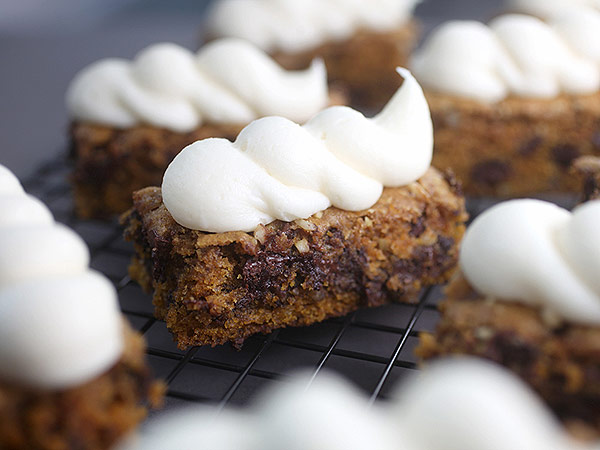 Courtesy Bakerella
Enjoy these bars plain or topped off with cream cheese frosting. Yum!
Chocolate Chip Pumpkin Bars
Makes 24 bars
2¼ cups all purpose flour
1 tsp. baking soda
1 tsp. salt
1½ tsp. cinnamon
¼ tsp. nutmeg
¼ tsp. allspice
¼ tsp. ginger
1 cup butter, softened
1 cup granulated sugar
½ cup brown sugar, packed tightly
1 egg, plus 1 yolk
2 teaspoons vanilla
1 cup canned pumpkin
12 oz semisweet chocolate chips
1 cup finely chopped pecans
8 oz cream cheese, room temperature
½ cup butter, room temperature
1 tsp. vanilla
3 cups powdered sugar
1. Preheat oven to 350 degrees fahrenheit.
2. Line a 9- by 13-inch rimmed baking sheet with parchment paper, leaving enough room to lift paper out of the pan after baking.
3. Sift flour, baking soda, salt and spices in a medium bowl using a wire whisk.
4. Using a mixer, cream butter and both sugars until light and fluffy.
5. Add egg and yolk one at a time, until combined.
6. Add pumpkin and vanilla and mix until completely combined.
7. Stir in chocolate chips and chopped pecans, reserving a small amount of each to spread on top before baking.
8. Spoon batter onto parchment paper lined pan and then spread evenly.
9. Bake for 25–28 minutes or until done.
10. Cool, remove from pan and cut into 24 rectangular bars. Then pipe frosting on top. You can also spread frosting on top first and then cut into bars.
11. To make frosting: Beat butter and cream cheese using a mixer until completely combined. Mix in vanilla. Turn the mixer to low and add powdered sugar in small amounts until smooth and creamy.