Raise a Glass! 7 Gadgets to Help You Celebrate Oktoberfest
Courtesy Think Geek
Raise a Stein
Strap on your lederhosen and grab a stein — it's Oktoberfest season.

Yes, it's sad to see summer end, but there are a few fall things to be thankful for — the return of pumpkin spice everything, sweater weather and, of course, Oktoberfest. Even if you can't make it to Munich to celebrate, you can party closer to home with these seven glasses and gadgets.
Prost! (That's cheers in German.)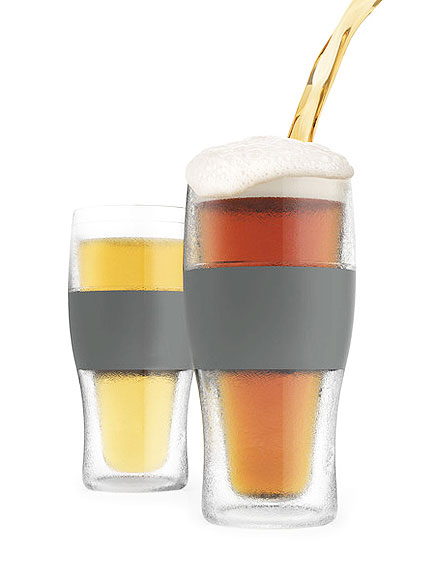 Courtesy The Fowndry
The Beer Freeze
Keep your beer icy cold with this double-walled mug. Just store it in your freezer (like you would for a frosted traditional glass mug) to enjoy a cold one whenever you want. Plus, it has a rubber grip for easy handling without the frosted fingers.
Buy it: The Beer Freeze, $28

Courtesy Think Geek
Das Can-in-Stein
Who says you have to pour your favorite brew into a stein? Why not just slip it — can and all — with this pewter version. Even if you can't find an authentic German beer in a can, we won't tell if you slip a PBR in there instead.
Buy it: Das Can-in-Stein, $10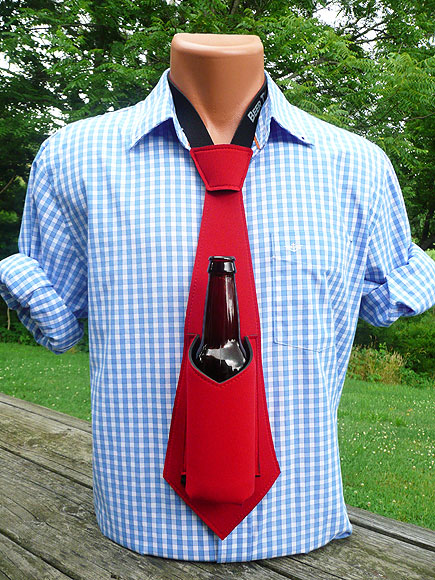 Courtesy Beer Tie
Beer Tie
Hands-free drinking. Need we say more?
This is without a doubt our new favorite accessory. It's especially great for all those parties where you'd normally be stuck juggling a plate and a drink.
Buy it: Beer Tie, $22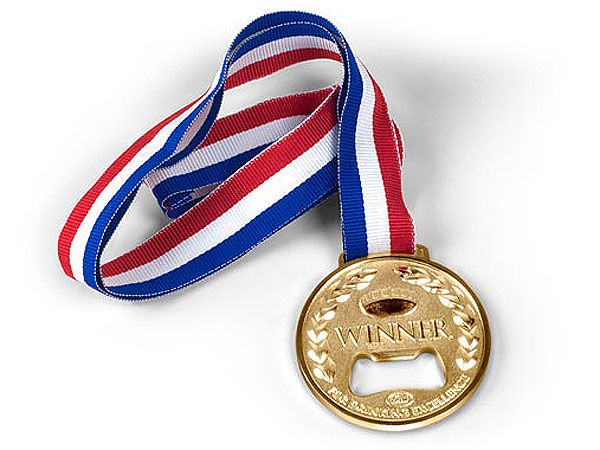 Courtesy Fred & Friends
Winner Bottle Opener
What's an Oktoberfest celebration without a few friendly drinking games? Buy a couple of these handy gold medal bottle openers so you can award the winners, and then crack open the beers.
Buy it: Winner Bottle Opener, $8.50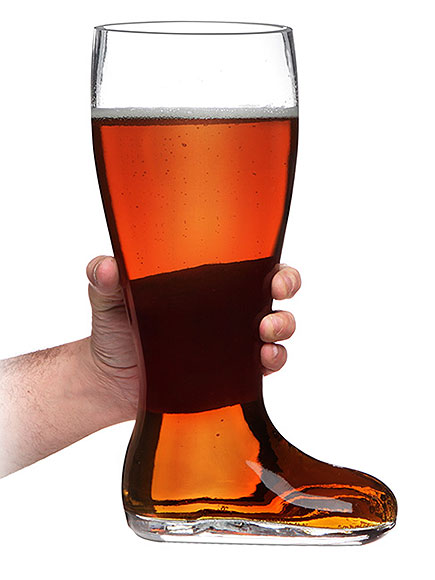 Courtesy Think Geek
Das Boot Beer Glass
This jumbo beer boot holds nearly three liters of your favorite brew. And if you prefer not to chug all that yourself, turn drinking from the boot into a game or split it with a buddy.
Buy it: Das Boot Beer Glass, $20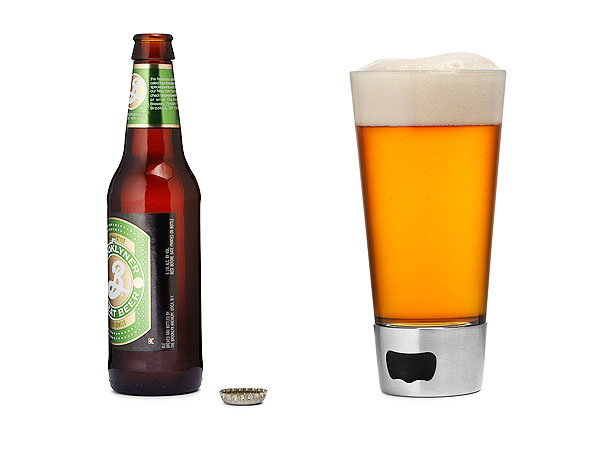 Courtesy Uncommon Goods
Beer Opening Glass
How has it take until 2014 for this beer opening glass to come into our lives? All we can say is genius, and pass us another bottle, please.
Buy it: Beer Opening Glass, $13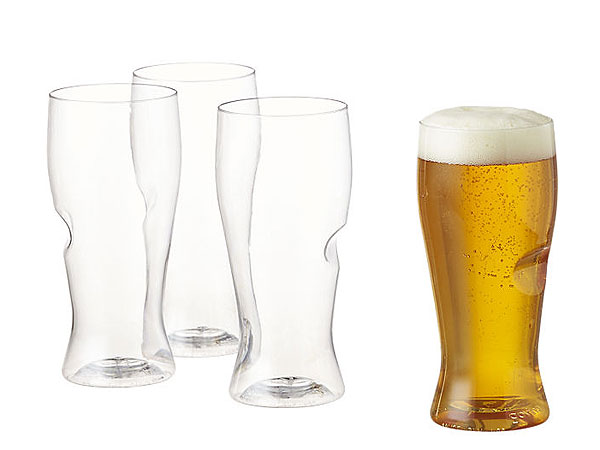 Courtesy CB2
Shatterproof Beer Glasses
These are the beer glasses you break out as the night wears on. You'd never guess it, but these lightweight Weizen glasses are made of totally shatterproof plastic. Plus, they have a handy indent for your thumb, making it much easier to hang onto that cold glass.
Buy it: Shatterproof Beer Glasses, $13
—Kristin Appenbrink