Watch Ryan Seacrest Take A Pie To The Face For Jimmy Fallon's Birthday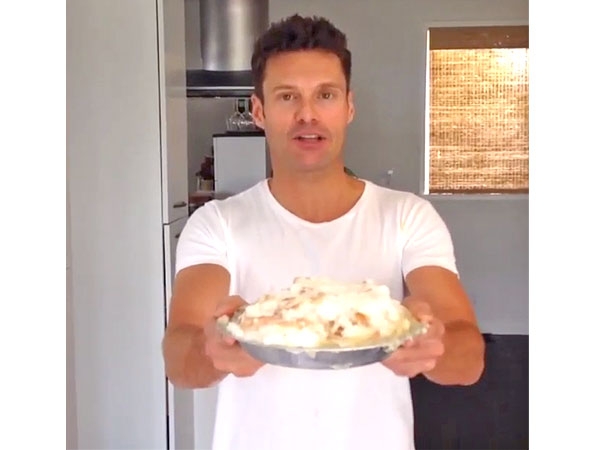 Courtesy Ryan Seacrest
Just how far did Ryan Seacrest go to wish his friend Jimmy Fallon a happy 40th birthday?

The usually dapper host smashed a pie in his own face!
Standing in the kitchen wearing a white T-shirt, Seacrest, who also just recently celebrated the same major milestone, held out a cream pie and said in an Instagram video: "Jimmy I know it's your birthday so happy 40th, also you're a big fan of pie so I got you one. Happy Birthday, buddy."
Then bam! Seacrest took the pie to the face. No word yet what Fallon thought of the gesture, but we think it was sweet (pun intended).
—Michelle Ward