Designer Zac Posen Shares His Homemade Peach Jam with Mindy Kaling — and His Recipe With Us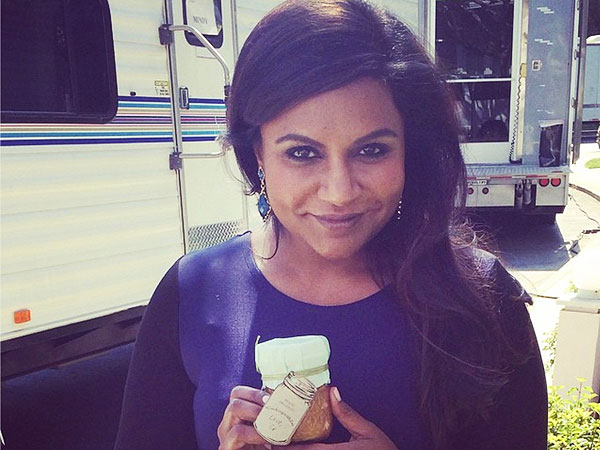 Courtesy Mindy Kaling
Most relationships between celebrities and fashion designers revolve around clothes. But when you're Mindy Kaling, it's no surprise that food is also involved.

The actress and dedicated foodie recently Instagrammed a photo of the New York designer Zac Posen's peach preserves with the caption, "The highlight of New York fashion week was coming home 'cause there was @zac_posen peach preserves waiting for me!! SORRY HATERS!!!!"
And it seems Kaling waited a whole month to get a taste of the fruity spread.
Posen, whose Instagram is a must-follow for food porn, put up a photo of the same jar last month with the caption, "#CookingwithZac", and Kaling immediately commented, "I wanna cook with Zac."
Well, her wish may not have been totally granted (though we'd totally watch of a video of the duo collaborating in the kitchen) her enthusiasm over the preserves was contagious and we had to get our hands on the recipe to make some at home.
But before you dive right in, the designer recommends enlisting the help of a friend. "The process can get a bit tedious," Posen tells PEOPLE. "So while you're at it you might as well make enough preserves to fill a bunch of canning jars as you never have enough!"
Zac Posen's Peach Preserves
3 lb. fully ripe freestone peaches
2 tbsp. fresh lemon juice
1 box Sure-Jell fruit pectin
1/2 tsp. butter
5 1/2 cups sugar
Sprigs of fresh rosemary or sage
1. Follow this step-by-step canning guide if you plan to keep the preserves for more than 7-10 days.
2.  Put a large kettle of water to boil on the stove.
3. Wash off the peaches. Carefully drop about 6–8 peaches at a time into the boiling water.  Remove them after about 2 minutes.
4. Place them in a deep bowl of cold or iced water.  After a minute or so, peel the warm peaches.  The skin should slide off easily.  If it doesn't, adjust the next batch so that the peaches boil a bit longer.
5. Slice the peaches into pieces (having removed the stones) and mix with the sugar and lemon in a pot on the stove until they are nice and thick.  You can add a bit of dried cinnamon, allspice or ginger to taste, if desired.  Keep stirring so as not to burn until the mixture thickens.
6. Insert a sprig of either fresh rosemary or fresh sage into each jar to infuse the peach preserves.
—Ana Calderone