We Rate Fergie's New Ferguson Crest Wines Using Her Own Lyrics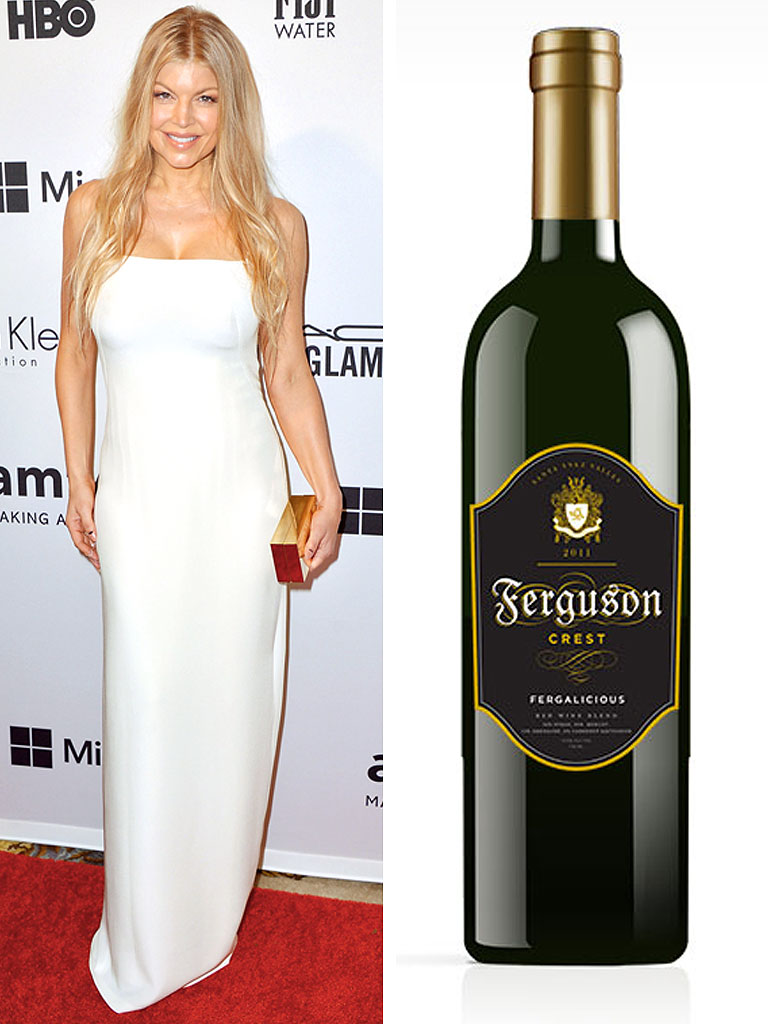 Courtesy Stephen Lovekin/Getty, Ferguson Crest
Some say cheese and chocolate go best with wine. Well, when it comes to Fergie's new vintages for her Ferguson Crest wine label, we think the best pairings are the pop star's own songs (in addition to cheese and chocolate, of course).

The Santa Barbara winery founded in 2006 by Fergie and her dad, Pat Ferguson, just released its 2012 Syrah, 2012 Fergalicious and 2013 Viognier.
So how do they taste? We let the singer's lyrics — including ones from her new single "L.A. Love (La La)" that dropped on Monday — do all the talking.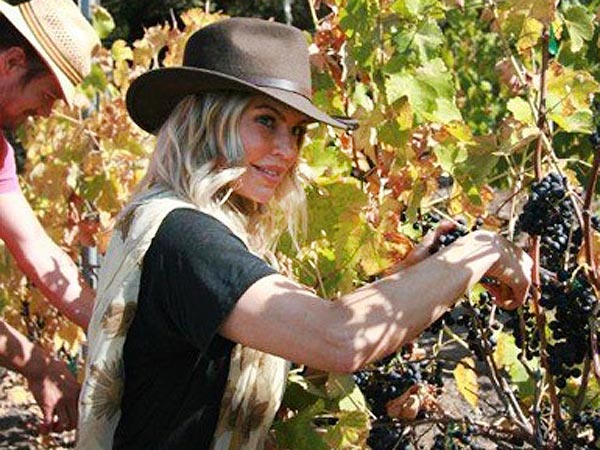 Courtesy Ferguson Crest
2012 FERGALICIOUS (red blend)
Fergie helped to develop Fergalicious, the winery's first red wine blend. The 2012 vintage is mostly Syrah with Merlot, Grenache and Cabernet Sauvignon. The blend is intense with a little spice to it, and would best be sipped while munching on dark chocolate or other decadent treats.
Tasting "Notes":
"I'm the F to the E, R, G, the I, the E, and can't no other lady put it down like me." — "Fergalicious" featuring will.i.am, The Dutchess (2006)
"Lay back, slow down. Better represent when we come to your town." — "L.A. Love (La La)"
2013 VIOGNIER
This strong white is floral and deep, with a crisp, fruity finish. It would pair nicely with a salad or light veggie dinner. Also with a bubble bath.
Tasting "Notes":
"I know that we'll have a ball If we get down and go out and just lose it all I feel stressed out, I wanna let it go; Let's go way out spaced out and losing all control." — "I Gotta Feeling" by The Black Eyed Peas, The E•N•D (2009)
"I already know what my addiction is, I be looking for labels, I aint looking for love." — "Labels or Love," The Dutchess (re-release in 2008)
2012 SYRAH
Ferguson Crest's Syrah is the vineyard's signature wine. It's complex, hearty and rich — we want to drink this alongside a juicy, medium-rare steak.
Tasting "Notes":
"We flying first class, up in the sky. Pop the champagne, living the life in the fast lane. I won't change. By the glamorous. Oh, the flossy, flossy." — "Glamorous" featuring Ludacris, The Dutchess (2006)
"Imma be up in them A-list flicks. Doin' one-handed flips, and Imma be sippin' on drinks. 'Cause Imma be shakin' my hips. You gon' be lickin' your lips." —"Imma Bee" by The Black Eyed Peas, The E•N•D (2009)
—Morgan Gibson