Make the Dessert from Jason Kennedy and Lauren Scruggs's Engagement Celebration in Mexico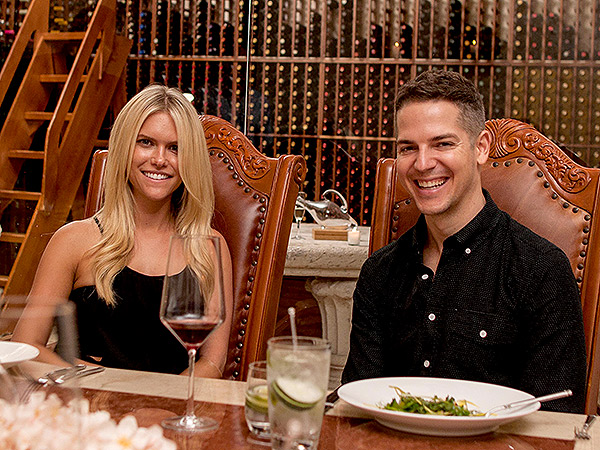 Victor Hugo Garcia Moreno
What looked like the best part of Jason Kennedy and Lauren Scruggs's five-day vacation to Mexico? The food, of course!

The couple, who took what Kennedy called a "pre-honeymoon" trip to the Riviera Maya's Zoëtry Paraiso de la Bonita, met up with Lauren's twin sister and her husband for an intimate engagement celebration dinner. "It was the first time Lauren had seen her sister in four months, since I proposed. It was time for us to be with them and for me to get some marriage advice," Kennedy tells PEOPLE.
"They were so kind and the chef brought in all this fresh food from his personal home and prepared some different dishes for us," says the TV correspondent. "Honestly, I just ate and ate." Scruggs also had something to say about her future groom's appetite: "I don't know how he stays exactly the same no matter what he eats!" she tells PEOPLE.
The menu included braised ribs, a goat cheese salad with sherry vinaigrette, beet-and-cranberry ginger soup and, for the sweet finale, a chocolate coulant.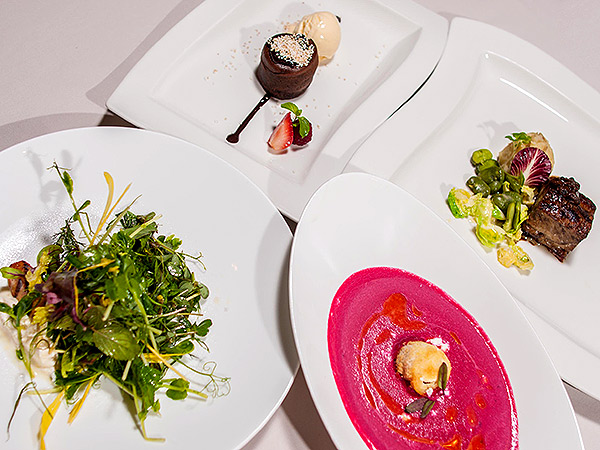 Victor Hugo Garcia Moreno
"The food was some of the best I've ever had in Mexico," says Scruggs. "It was so delicious."
We scored the recipe for the dessert so you can enjoy a taste of Mexico at home. And if Scruggs and Kennedy's wedding menu is anything similar, we can't wait to hear about it.
Zoëtry Chocolate Coulant
Makes 4 servings
4 oz. unsalted butter, plus more for ramekins
2 tbsp. flour, plus more for ramekins
6 oz. high-quality bittersweet chocolate, such as Valrhona, finely chopped
2 whole eggs, plus 2 egg yolks
¼ cup sugar
Pinch of salt
Vanilla bean ice cream
1. Preheat the oven to 450 degrees. Butter and lightly flour four 6-oz. ramekins. Tap out the excess flour. Set ramekins on a baking sheet.
2. In a double boiler over simmering water, melt the butter with the chocolate. Meanwhile, in a medium bowl, beat the eggs and egg yolks, sugar and salt at high speed until thickened and pale.
3. After the chocolate melts completely, whisk until smooth. Temper the eggs with the chocolate by adding one-eighth of a cup of chocolate to the egg mixture while constantly whisking the eggs. Repeat two more times. Add remaining chocolate and whisk until combined. Add flour and whisk until just combined.
4. Pour equal amounts of the batter into the prepared ramekins and bake for 12 minutes, or until the sides of the cakes are firm but the centers are soft. Let the cakes cool in the ramekins for one to two minutes, and then cover each with an inverted dessert plate. Carefully turn each one over, let stand for 10 seconds and then unmold. Serve immediately with ice cream.
—Ana Calderone