Jordin Sparks's Break-Up Diet: Barbecue Ribs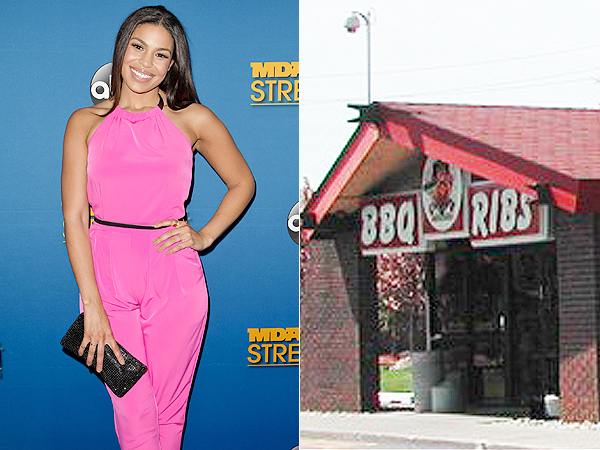 Tibrina Hobson/FilmMagic; Courtesy Cubby's Barbeque
Forget the pint of ice cream: Jordin Sparks's go-to comfort food is an order of barbecued ribs.

The American Idol winner, who split from longtime beau Jason Derulo last month, told TMZ that she's been indulging in barbecue since the breakup.
"My dad brought me Cubby's from Hackensack," Sparks said. "If you've not been, you should go. It's delicious."
Cubby's Barbeque, located a few miles outside New York City in New Jersey, is famous for its pulled pork, grilled chicken sandwich and, of course, its slow-cooked ribs.
As for reports that Derulo, 25, broke up with Sparks, 24, because she was looking for a ring? The singer says they're not true.
"Everything is just that – words," she said. She added that you won't be seeing her on Tinder or any online other dating service anytime soon. "Those are weird," she laughed.
Luckily, you don't have to be going through a break-up to enjoy authentic barbecue. You can make Sparks's go-to meal at home with Cubby's sauce-smothered ribs recipes below.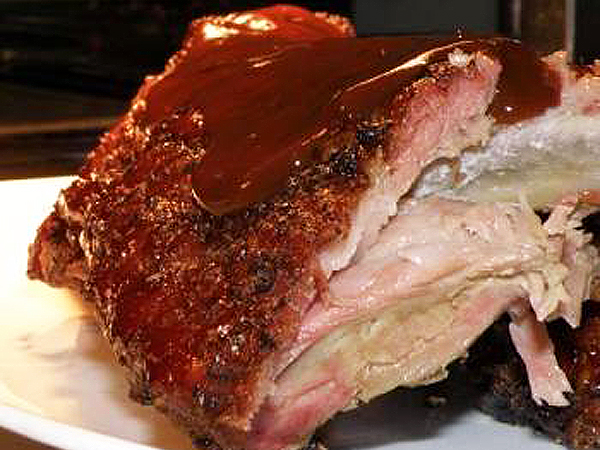 Courtesy Cubby's Barbeque
Cubby's Famous BBQ Baby Back Ribs
½ tbsp. olive oil
1 medium onion, chopped
2 cloves garlic, minced
1 fresh jalapeño pepper, minced
2 cups ketchup
1 cup corn syrup
2 tbsp. molasses
½ tbsp. brown sugar
1 tbsp. soy sauce
1 tbsp. horse radish
1 tbsp. oregano
1 tbsp. parsley
½ tbsp. black pepper
½ tbsp. Tabasco sauce
1 tbsp. spicy brown mustard
½ tbsp. white vinegar
Danish baby back ribs (fresh or frozen ribs)
Seasoning salt (like Lawry's)
1. Heat olive oil in a medium sauce pan. Add onion, garlic and jalapeño pepper. Sauté onions until brown or until the aroma of the jalapeño starts to override the the aroma of the onion. Add the remaining ingredients (except the ribs and seasoning salt) and stir well.
2. Cook over medium heat for 30 minutes, stirring occasionally. Turn heat to low and simmer for another 30 minutes. Remove from heat and reserve the sauce.
3. Heat oven at 375 degrees.
4. Prepare the ribs: To remove the silver back (a thin membrane on bone side of ribs), place rack face down on cutting board bone side up. With a fork remove the silver back off the rack of ribs and place aside.
5. Stand up ribs in a brazier and fill with water until the ribs are completely submerged. Place the brazier full of ribs in the oven and cook for 3 ½ hours.
6. Remove from heat and let cool for one hour. Drain the juice from the ribs.
7. Place the ribs on a hot barbecue grill bone side up. Smother the bone side with the reserved sauce and grill for 3 to 4 minutes or until you have nice grill marks. Flip rack and smother other side with sauce. Cook for 3-4 minutes.
—Tara Fowler