Master This Move for Tighter Hamstrings: Pumpkin Pickers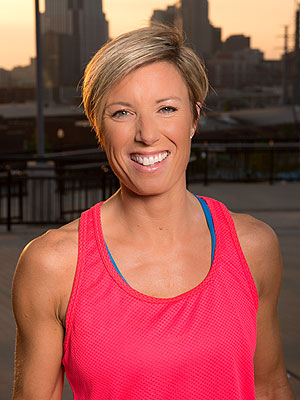 Zach Harrison
As a former U.S. Marine, Erin Oprea is dedicated to fitness. Now a Nashville-based personal trainer with clients like Carrie Underwood, she uses her expertise to help those with busy lives stay fit. Visit her site Oprea Personal Fitness or follow her on Twitter @OpreaFitness. Then come back to PEOPLE.com every Monday to master a new workout move.

It is officially fall! So why not train with the exercise perfect for the season? The Pumpkin Picker.
I love this exercise because it works the backs of your legs, giving you amazingly toned hamstrings, all while protecting your back. I do this move with all my clients. Keep in mind it may feel more like a stretch when you're doing it — if you're performing it correctly!
But just wait until the next day, you'll feel that familiar tightness all down the backs of your legs.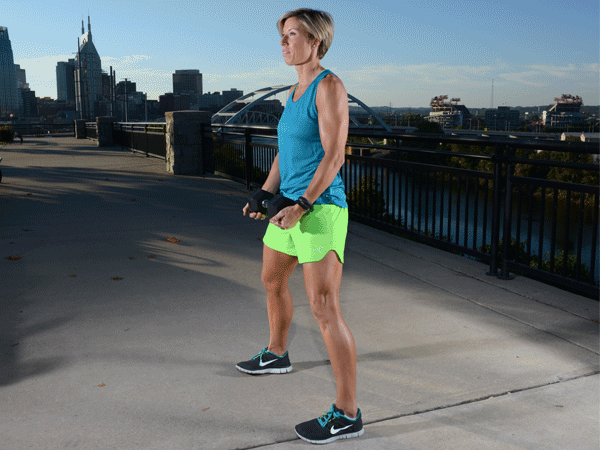 Zach Harrison (3)
Pumpkin Pickers
1. Hold a 10- to 25-pound kettlebell or dumbbell with both hands. Stand with your legs wide and soften your knees.
2. Bend at the hips, keeping your back flat, chest up, and shoulders back as you lower the weight straight down, then reach it back between your legs, controlling the motion.
3. Push through your heels to lift back up to standing, still keeping your back flat, chest up, and shoulders back.