Harley Pasternak: The One Exercise You Should Be Doing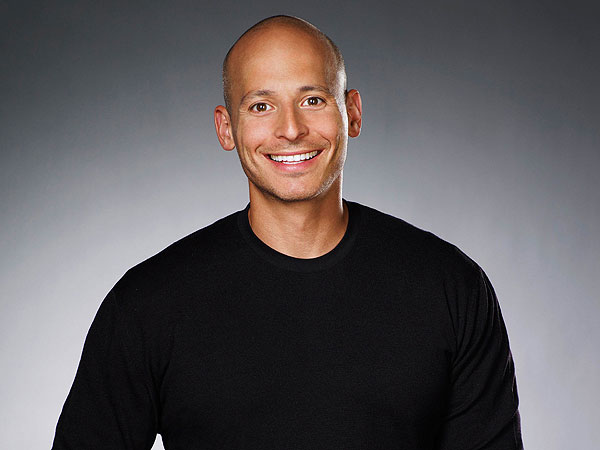 Courtesy Harley Pasternak
Harley Pasternak is a celebrity trainer and nutrition expert who has worked with stars from Halle Berry and Lady Gaga to Robert Pattinson and Robert Downey Jr. He's also a New York Times best-selling author, with titles including The Body Reset Diet and The 5-Factor Diet. Tweet him @harleypasternak.

Underrated and underused, the hip thrust is a posterior chain powerhouse.
In one simple movement with lots of variation options, you're toning your hamstrings, glutes and lower back. In essence, you're also lengthening your midsection and targeting your butt in a way no other exercise can.
The key to hip thrusts is to let your butt and hamstrings — not your back — do the work.
With your back neutral, place your feet about hip-width apart. On an exhale, push through your heels, then use your butt and hamstrings to push your hips off the ground until there's a straight line from your chest to your knees. Squeeze your butt at the top of the movement, and then inhale as you release.
Check out a few variations below:
Original Hip Thrust

DB Hip Thrust

Single-Leg Hip Thrust

Elevated Feet Hip Thrust

Tabletop Hip Thrust