Baywatch's Nicole Eggert Goes from Beach Babe to Ice Cream Truck Driver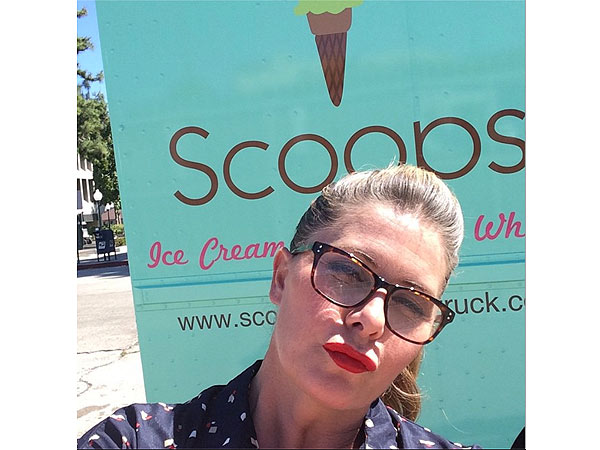 Courtesy Scoops Ice Cream Truck
Nicole Eggert has a new (delicious) career: She's the owner of a gourmet ice cream truck.

The former Baywatch star, 42, has been Tweeting about her latest venture, the Scoops Ice Cream Truck, telling her fans to "come and get a Scoop from my truck." She's also been sharing photos of her teal "ice cream shoppe on wheels" on her Instagram account.
Eggert, who filed for bankruptcy for a third time in 2013, has been making rounds in her truck herself. The actress — dressed down in denim shorts, Converse sneakers and glasses — made a stop in Studio City, California on Sept. 21, and was also driving her truck this past weekend.
According to the Scoops website, Eggert's company is a "family run business bringing a fun, unique, and innovative twist to the ice cream man."
The truck serves up a variety of sweet treats (that are probably not on a Baywatch diet): scooped ice cream, root beer floats, individual ice cream cakes, brownie sundaes, lollipops, jawbreakers, sour straws, gumballs and over-sized gummy cola bottles.
—Gabrielle Olya, @GabyOlya