Inside Victoria and David Beckham's Intimate Dinner in Scotland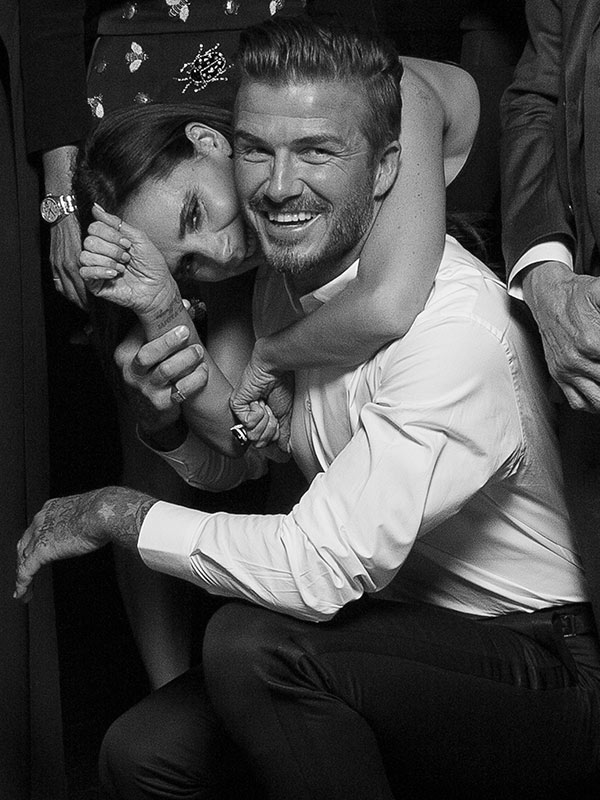 Courtesy HAIG CLUB
David Beckham knows how to celebrate the beginning of a new business: good food, good drinks and the support of his wife.

Beckham, along with fashion designer wife Victoria Beckham, enjoyed an intimate dinner to celebrate the launch of his new whisky Haig Club in Scotland on Saturday.
The happy couple took sweet snapshots together throughout the evening, including one where Victoria proudly wrapped her arms around her hubby. The Beckhams also kept it close at the candle-lit table, and were seated next to each other for the delicious seven-course dinner.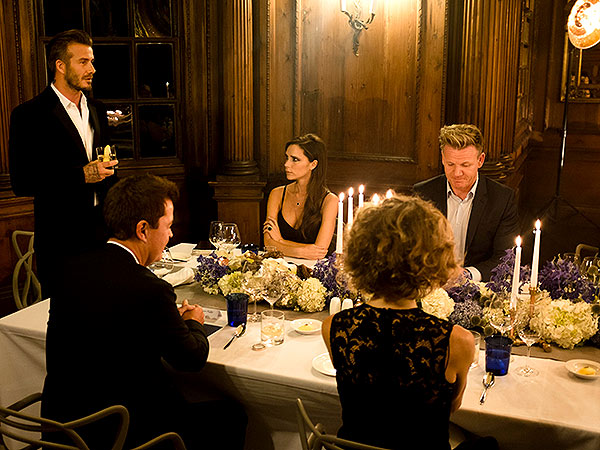 Courtesy HAIG CLUB
The two are usually seen as each other's special plus-ones: David recently attended Victoria's presentation at New York Fashion Week.
As for the multi-course menu prepared by chefs Tom Kitchin and Gordon Ramsay?
Dinner Menu
• Amuse bouche
• Scallops – hand-dived scallops baked in the shell served with a white wine and wild herb sauce
• Lobster – half Newhaven lobster cooked a la Plancha and finished with escargot butter
• Roe deer – saddle of Gilmerton house row deer served with seasonal autumn fruits
• Cheese – selection of British cheese served with home-made fruit bread
• Sorbet
• Haig Club Panna Cotta with Scottish thyme shortbread – created by guest Gordon Ramsay
"Fun night in Scotland to launch David's #HaigClub x vb," Victoria said of the sweet evening.
We'll cheers to that.
—Mariah Haas