Soon You'll Be Able to Have a Top Chef Meal Delivered To Your Home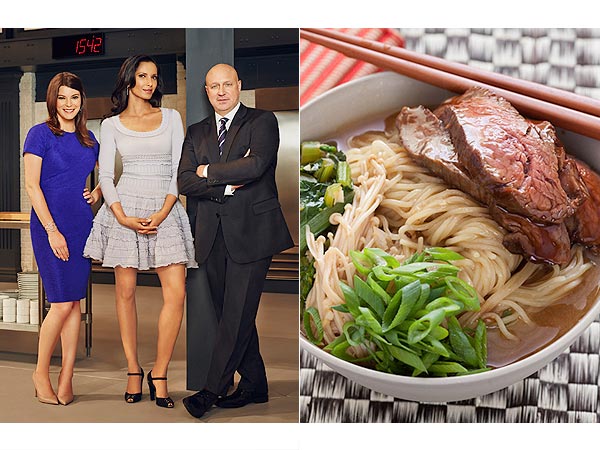 Tommy Garcia for Bravo; Courtesy Blue Apron
Ever wanted to magically transport yourself into a Top Chef episode and start cooking or tasting? As the show enters its 12th season in Boston next week, Blue Apron is trying to bring fans one step closer to their wish.

Unfortunately the DIY meal-delivery service can't help anyone transcend the space-time continuum. But here's how to score your cheftestant cred: After the Top Chef season premiere on Oct. 15, Blue Apron subscribers will be able to order the ingredients and instructions for making the winning recipe at home. (And if you're feeling commitment-phobic about signing up, there's no minimum subscription length—so you can join for Top Chef week only.)
Food will be delivered during the week of Oct. 27, and since each order includes three meals, you'll get to choose two more creative-sounding dishes from the site, like curried tofu, chile-dusted chicken or a beef ramen bowl (shown above).
One serious perk of this arrangement? You'll be spared the intense scrutiny and dramatic challenges — and the only knives you'll have to draw will be your own.
—Lexi Dwyer