Harley Pasternak: The 5 Fish You Should Be Eating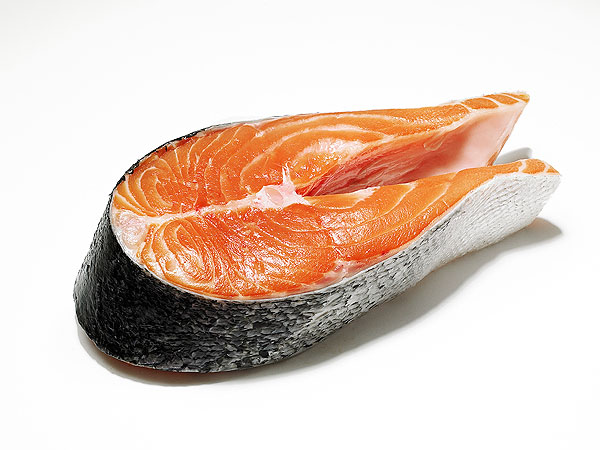 Frank Bean/Getty
Harley Pasternak is a celebrity trainer and nutrition expert who has worked with stars from Halle Berry and Lady Gaga to Robert Pattinson and Robert Downey Jr. He's also a New York Times best-selling author, with titles including The Body Reset Diet and The 5-Factor Diet. Tweet him @harleypasternak.

In addition to your personal tastes — you may love the mildness of sole, but hate the tiny bones in skate — there are three major factors that go into selecting the right fish for your table:
The good: The omega-3 content. Oily, cold-water fish (like salmon) are richer in these heart-healthy fats, which keep fish warm in oceans and rivers in northern latitudes like Canada and Alaska.
The bad: The likelihood and degree of contamination from mercury and other heavy metals that pollute our oceans.
The eco: The matter of a species' sustainability. As the nutritional benefits of fish become better known and more people dine on seafood, some species are being over-fished. As a responsible world citizen, I try not to eat fish that are endangered or threatened species.
As you might think, not every kind of fish gets an A-plus in each category. So, which are my picks?
Wild Alaskan salmon is my all-time favorite, and not just for its high omega-3 and low mercury content. Yes, it will set you back several dollars per pound more than farmed salmon, but it's higher in omega-3s. And, unlike farmed fish, wild salmon's natural diet is high in plankton and fish lower on the food chain, both of which contain those very same fats. Most farmed salmon live primarily on fishmeal, which may contain corn, other grains and soy, introducing omega-6 fats and upsetting the favorable omega-3 to omega-6 ratio. You can find wild Alaskan salmon fresh, frozen or canned.
Arctic char is a freshwater fish that inhabits cold water. It's a member of the Salmonidae family, meaning it's related to salmon — its flesh is pink or red like salmon — as well as trout. This is one of the few farm-raised fish I eat, because it actually has a lower mercury content than wild-caught Arctic char. And, like Alaskan salmon, Arctic char is at low risk in terms of conservation. (Tip: It shows up on sushi menus as iwana.)
Atlantic mackerel, or Boston mackerel, is the most common mackerel species, and is another cold-water fish with both a great omega-3 profile and low mercury content. Also in its favor is its relatively low cost, since you can find it fresh, frozen or canned. Avoid Atlantic mackerel's close relatives, king and Spanish mackerel, as they are more likely to be contaminated with mercury. (Atlantic mackerel turns up on sushi menus as saba.)
Pacific sardines hail (obviously) from the Pacific Ocean. They were overfished at one point, in part to feed larger fish, but have bounced back. These tiny silver creatures are packed with omega-3s, and, because they're low on the food chain, mercury is not a concern. I always keep a few tins of boned, skinned sardines around to add to a salad for a quick lunch. Or I mash them with a little mustard, spread on toast and run under the broiler for a minute (to cut calories, first drain the oil in which they're packed). Fresh sardines are delicious, but they're usually available for only a few weeks a year.
Anchovies are even smaller than sardines and are also low in mercury and high in omega-3s. Some people love them and others hate them. I'm in the first camp, but, like many good things, anchovies are best in small quantities. Use canned or jarred as part of a pizza topping or to garnish a salad — they're essential to a Caesar!
Want more? Here are a few great recipes of mine that will make eating fish a delight:
Smoked Trout and Horseradish Cream Open-Faced Sandwich
2 tbsp. nonfat sour cream
2 tsp. horseradish sauce
2 slices rye, whole-grain or Scandinavian-type bread, toasted
2 oz. skinless smoked trout fillet (found at gourmet stores or the canned fish aisle at the supermarket)
1 pear, cored and thinly sliced
½ cup baby arugula or baby spinach
In a small cup, combine the sour cream and horseradish. Spread the cream on the toast. Top with the trout and pear slices. Arrange the arugula on top and serve.
Salmon Teriyaki with Asian Coleslaw
For Salmon:
½ cup reduced sodium soy sauce
2 tbsp. mirin
2 tbsp. agave nectar
1 tbsp. peeled and minced fresh ginger
1 tbsp. minced garlic
2 salmon fillets (about 4 oz. each)
4 oz. soba noodles, cooked (warm or cold)
For coleslaw:
2 tbsp. light mayonnaise
2 tbsp. fresh lemon juice
½ tsp. sesame oil
1½ cups coleslaw mix (found in the pre-washed bagged lettuce section)
2 tbsp. sliced scallions
salt & pepper
For the Salmon:
1. In a small saucepan over medium-low heat, bring the soy sauce, mirin, agave nectar, ginger and garlic to a simmer. Reduce the heat and simmer for 5 to 7 minutes, until the mixture thickens, stirring often.
2. Place the salmon in a re-sealable plastic bag, add the marinade and turn to coat. Refrigerate for at least 30 minutes or up to 3 hours.
3. Preheat the oven to 400 degrees. Lightly coat a medium ovenproof skillet with cooking spray; set over medium-high heat. Cook the salmon for 4 minutes. Turn the fish, transfer the skillet to the oven, and cook for 4 minutes, until cooked through.
For the Coleslaw:
In a medium bowl, whisk the light mayo, lemon juice and sesame oil. Fold in the coleslaw mix until coated. Garnish with the scallions and season to taste with salt and pepper. Refrigerate for at least 30 minutes. Serve chilled with soba noodles.