Michelle Obama Raps: 'Turnip for What?'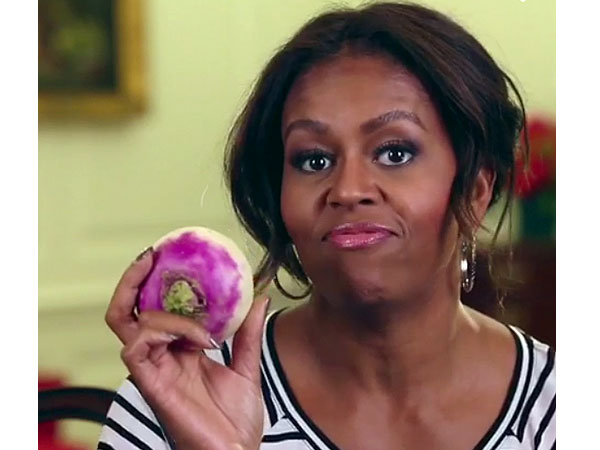 Courtesy Vine
During a Twitter chat on Tuesday night, First Lady Michelle Obama turned DJ Snake and rapper Lil Jon's "Turn Down for What" into the ultimate healthy eating anthem.

During the Twitter Q&A, Barack Obama impersonator Alphacat asks FLOTUS, "How many calories do you burn every time you 'turn up'?!" Her 6-second Vine response: "Turnip for what?" The music then clicks on and, while holding a turnip in her hand, Mrs. Obama bobs her head to the beat.
At the time of this post, the Vine video had already looped over 6 million times. Watch the video yourself, and just try to get that song out of your head the rest of the day.