Bakerella's Spooky No-Bake Treat: Boo Bark!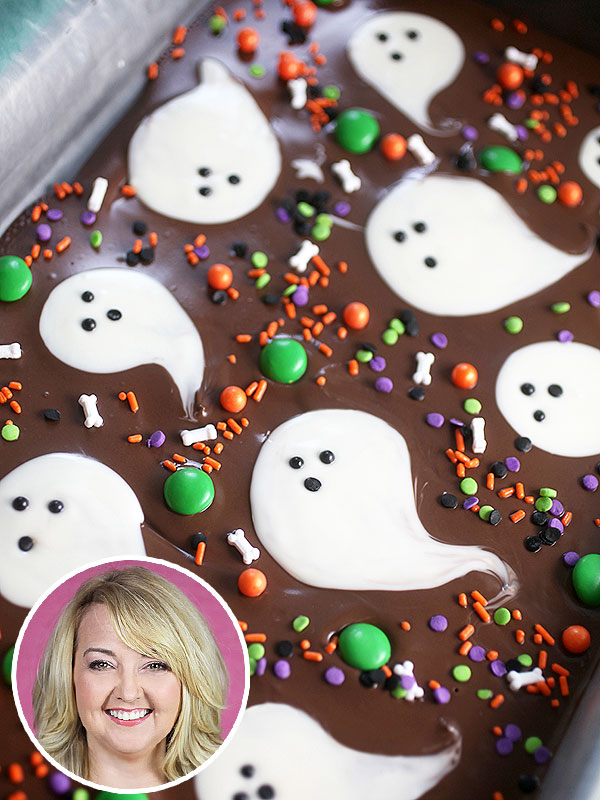 Courtesy Bakerella
Angie Dudley, a.k.a Bakerella is the author of the New York Times best-selling book Cake Pops and creator of Bakerella.com. Visit PEOPLE.com on Fridays for her dish on desserts.

This is a fun, no-bake treat for Halloween. You just need chocolate and vanilla candy coating and your favorite Halloween sprinkles or candies to decorate. You can also add nuts or pretzels, too. Play around and customize to create the spookiest cutest candy bark.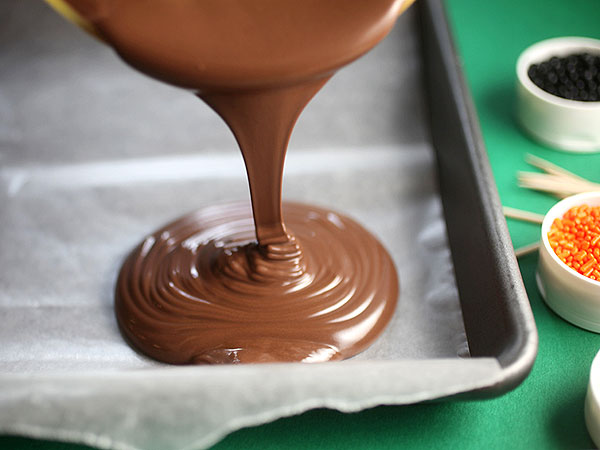 Courtesy Bakerella
Start out by pouring melted chocolate candy coating in a 9-in. by 13-in. rimmed baking sheet.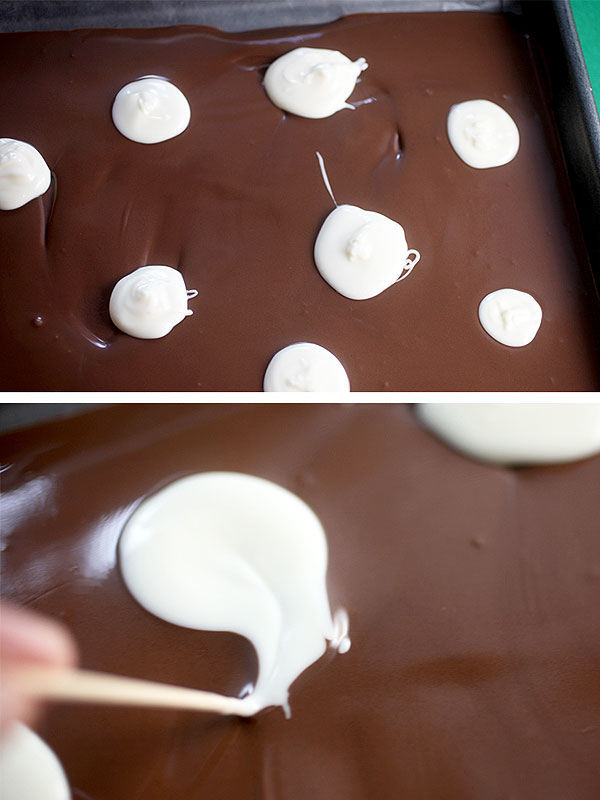 Courtesy Bakerella
To make ghosts, quickly and carefully spoon a small amount of white coating on top of the chocolate coating. Use a toothpick to coerce the coating into a floating ghost shape.
Add black sugar pearls (or black confetti sprinkles) to the ghosts for eyes and a mouth before the coating sets. It's great to have a helper with this part!
Then add fun sprinkles to the chocolate coating to decorate around the ghosts.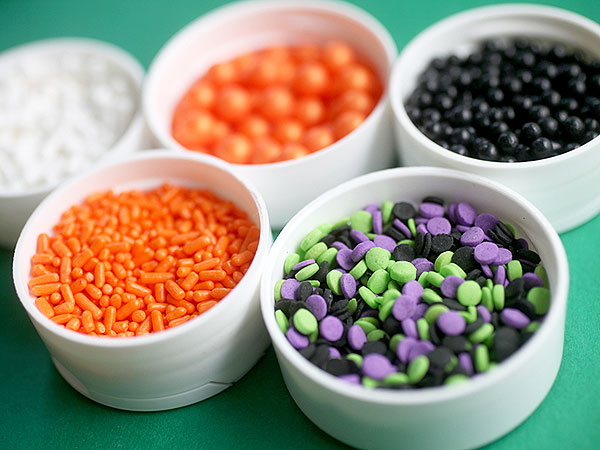 Courtesy Bakerella
Now is the perfect time to find sprinkles and candies in fun shapes and colors for Halloween. Black sugar pearls, orange jimmies, white bone sprinkles and colorful confetti sprinkles are some that I had on hand. Check out the seasonal aisles in your grocery or craft store to stock up before the season is over.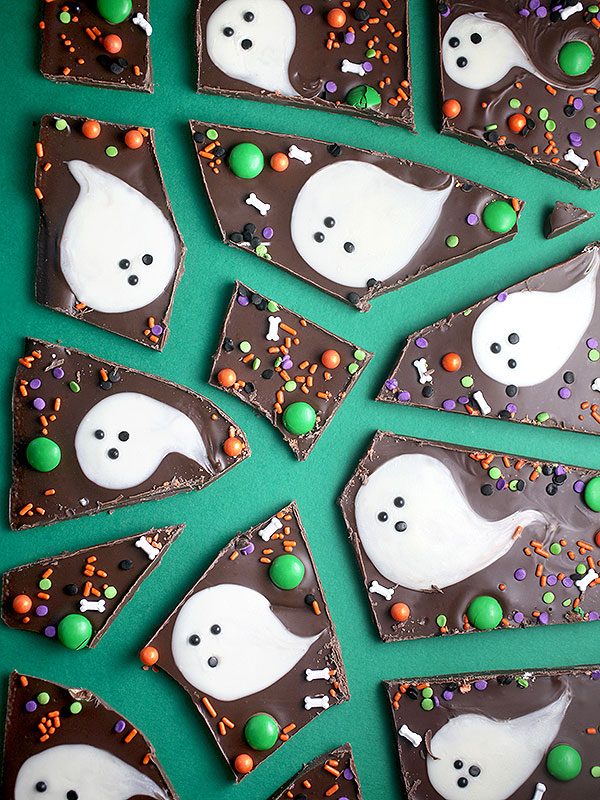 Courtesy Bakerella
Boo Bark
16 oz chocolate candy coating
6 oz vanilla candy coating
Black sugar pearls
Candy and sprinkles in your favorite Halloween colors
You'll also need:
9-in. by 13-in. pan
Parchment paper
Toothpicks
1. Line baking sheet with parchment paper allowing about an inch to extend above the rim on two sides for lifting.
2. Microwave candy coating in a heatproof bowl on medium. Heat in 30 second intervals, stirring in between until melted and smooth. Next melt vanilla candy coating in a separate bowl.
3. Pour chocolate coating into baking sheet. Working quickly, spread into an even layer. Then, carefully spoon about 10 small circles of vanilla candy coating on top of the melted chocolate.
4. Quickly use a toothpick to coerce the candy coating and define the floating ghosts by drawing a circle shape that comes to a curved pointed end. Keep the toothpick to the surface of the white coating. If you insert it too far in, it will start to mix with the chocolate coating. Place sugar pearls or confetti sprinkles in position for eyes and mouths.
5. Then top with various colorful sprinkles and candies around the ghosts.
6. Let set completely before cutting into pieces.
Note: If the chocolate starts to set before you have finished decorating, just pop it in a warmed oven for a minute or so to reheat the surface and allow the sprinkles to stick.