Kris Jenner's Grandkids Are 'In Love With' Her Homemade Rice Pilaf — Get the Recipe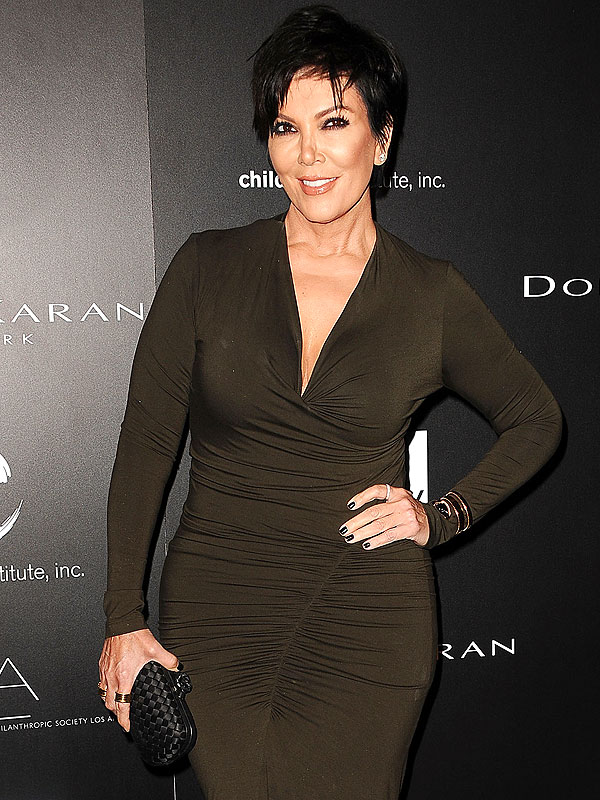 Jason LaVeris/FilmMagic
Most grandmothers love cooking for their grandchildren, and Kris Jenner is no exception.

So when mealtime comes for little North West, Mason and Penelope Disick, the famous matriarch happily whips up her signature dish, that also happens to be the kids' favorite.
"All three of them right now are in love with my pilaf," says Jenner, whose first cookbook In the Kitchen With Kris: A Kollection of Kardashian-Jenner Family Favorites debuts October 21. "It's the perfect little side dish to any dish we cook for the babies. Whether it's lamb chops or grilled chicken or even with applesauce. It's hysterical; all of my grandkids are into my pilaf!"
And it's no surprise why the dish is such a hit. The "family heirloom recipe" was passed down to Jenner from her late ex-husband, Robert Kardashian's mother.  And that is just what the Keeping Up With The Kardashians star is hoping to do with her own cookbook.
"As a family we love to entertain and have meals together, and now that I have grandchildren, I though it would be really fun to put together a lot of their favorite dishes," Jenner  tells PEOPLE. "It would be something they'd always have even when I'm not around. Just if for no other reason, it was for them."
And speaking of "them," the Kardashian-Jenner clan are fully represented in the book. The reality star includes family-inspired dishes like Kim's Super Cheesy Macaroni and Cheese, Khloe's Buttermilk Fried Chicken and even something for her  soon-to-be ex-husband — Bruce's Meatloaf and Mashies.
For a taste of Jenner's family-friendly rice pilaf, which can also be found in her new book (now available for pre-sale), try her recipe.
Nana's "Wedding" Rice Pilaf
Makes: 8 to 10 servings
1/2 cup blanched silvered almonds
3 tbsp. unsalted butter
1½ cups vermicelli, broken into 1½ to 2-inch pieces
2 cups long-grain rice
3½ cups reduced-sodium chicken broth, heated to steaming
1½ tsp. kosher salt
¼ tsp. freshly ground black pepper
½ cup seedless raisins
1. Heat a medium skillet over medium heat. Add the almonds and cook, stirring occasionally, until toasted, about 3 minutes. Transfer the almonds to a plate. Set aside.
2. Heat the butter in a medium saucepan over medium heat. Add the vermicelli and stir constantly until it is lightly toasted, about 1 minute. Add the rice and stir constantly until most of the rice turns chalky white, about 1 minute more. Add the chicken broth, salt, and pepper and bring to a boil over high heat. Reduce the heat to medium-low and cover the saucepan tightly. Simmer until the rice is tender and has absorbed the liquid, about 18 minutes.
3. Remove from the heat. Add the toasted almonds and raisins (do not stir them in) and cover the saucepan again. Let stand for 5 minutes. Fluff the pilaf with a fork and transfer to a serving bowl. Serve hot.
–Michelle Ward