VIDEO: Watch Taylor Swift and Jamie Oliver 'Bake It Off'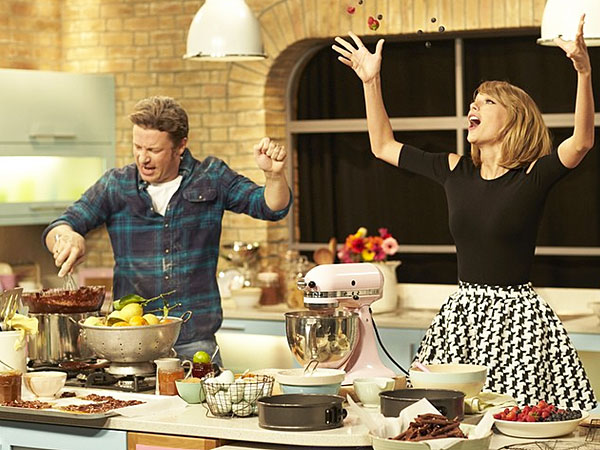 Courtesy Jamie Oliver
In a new video to benefit Stand Up to Cancer, Taylor Swift battles chef Jamie Oliver in a baking competition with plenty of shade-throwing, dirty looks and awkward dance moves.

In the brilliant display, which is aptly named "Bake It Off" as a riff on Swift's hit song "Shake It Off," the singer pretends she's never heard of the British chef before, calling him "Jimmy" and "Jeremy," but eventually agreeing to face off against him in the kitchen.
The pop singer covers her ears while Oliver belts out, "I'm a baking king, baking is my thing, so come into my ring, mmm-mmm."
He even goes as far as insulting Swift's culinary skills. "Pop stars can't bake, bake, bake, bake, bake. My cake's gonna taste great, great, great, great," he sings.
But Swift proves she can take the heat and finishes first with an impressive layered cake topped with a sparkling Roman candle. "Lovely pipe work," Oliver concedes, as he walks out of the kitchen.
Watch the video below to see the baking and singing duo in all their glory.
—Ana Calderone