Adios, Cappuccino: Wasabi Ginger is the New Lay's Potato Chip Flavor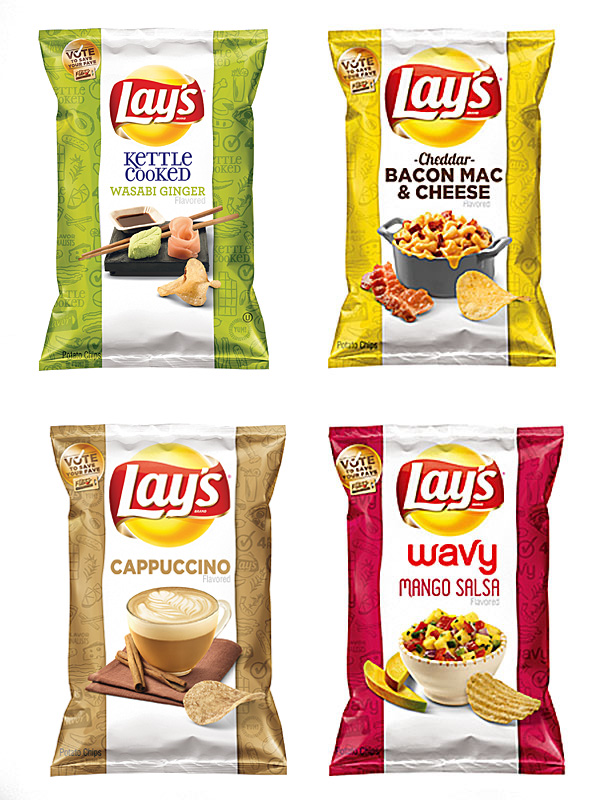 Courtesy Lay's
Americans can rest easy, there will no longer be coffee-flavored potato chips haunting our snack aisles.

Kettle Cooked Wasabi Ginger beat out Mango Salsa, Cheddar Bacon Mac & Cheese and Cappuccino chips in Lay's "Do Us a Flavor" contest, reports USA Today.
Since late July, chip eaters everywhere have been voting on Facebook and Twitter for their favorites. The polls closed this weekend, and the sushi-condiment interpretation reigned supreme.
Frito-Lay debuted the contest last year, with Cheesy Garlic Bread as the victor against Chicken-and-Waffle and Sriracha flavors.
The woman who pitched the winning chip flavor, Meneko Spigner McBeth, will get $1 million or a year in sales, whichever figure is larger.
The coffee-flavored competitor, submitted by Chad Scott, was not well received by the public, according to social media, at least. On Lay's Facebook page the variety was described as "NASTY" and "gross" in comments.
We can't wait to see what weird, gross and potentially delicious flavors citizens submit next year — Pumpkin Spice Latte, perhaps?
—Morgan Gibson