Matt Bomer Will Eat Fried Chicken in a 'Mean, Mean Way' After Magic Mike Shirtless Scenes Are Over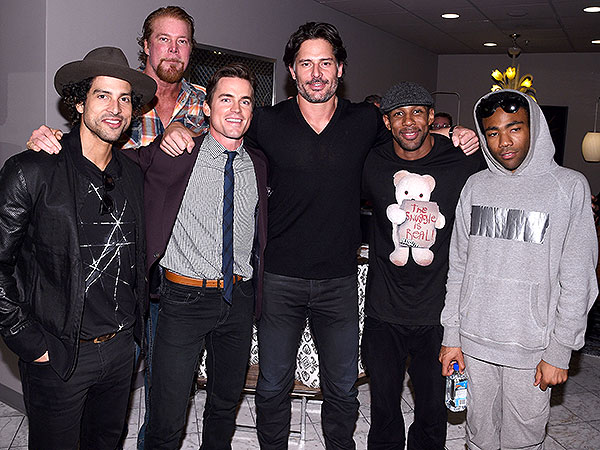 Getty
You can feel a little sorry for the actors playing strippers in Magic Mike XXL, which is currently shooting in Savannah, Georgia.: They might be surrounded by some of the finest Southern food in the country, but in order to maintain their dollar-bill–ready bodies, they aren't supposed to be eating any of it.

"We definitely stay away from the amazing Southern cooking here in Savannah," Matt Bomer told PEOPLE on the red carpet at the Savannah Film Festival on Sunday. "The guys have all tried to have a sense of solidarity and support each other in terms of our discipline."
That solidarity appeared to be evident at the festival, when Bomer accepted the Spotlight Award and was joined by castmates Joe Manganiello, Adam Rodriguez, Donald Glover, Stephen Boss and Kevin Nash.
But Bomer, who grew up in Texas, has his eye on the future. "Once those shirtless scenes are over I'm sure we're going to dip into some fried chicken in a mean, mean way." (We'd love to belly up to a communal table with these guys at Mrs. Wilkes Dining Room, known for serving some of the area's best fried chicken.)
To succeed in this film, which also stars Channing Tatum, it sounds like mastering willpower is almost as crucial as getting those sexy dance moves just right.
—Lexi Dwyer, reporting by Polly Stramm