Gingerbread Truffles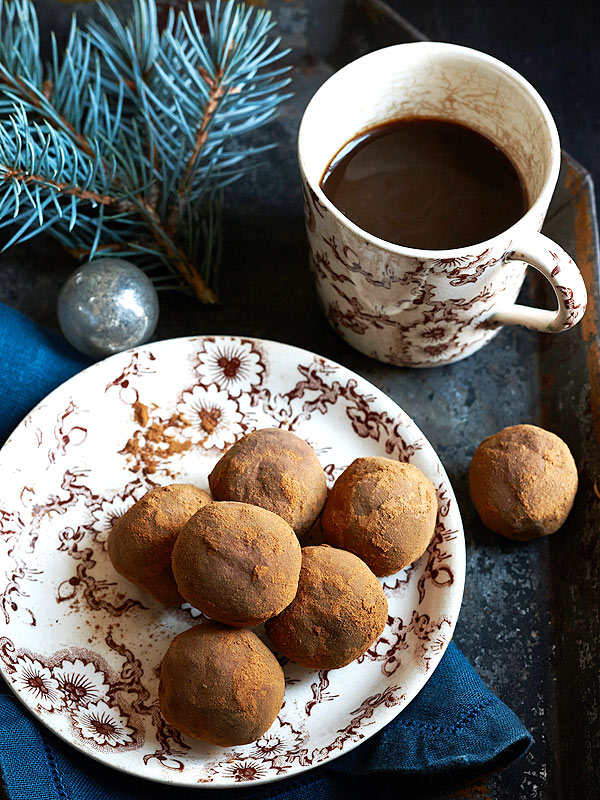 Dana Gallagher; Styling Frances Boswell
Gingerbread Truffles
From A Couple Cooks
Makes 18 truffles
1 cup pitted Medjool dates
2/3 cup toasted walnuts
2 tbsp. cocoa powder
1 tsp. molasses
1 tsp. cinnamon
2 tsp. ginger
pinch of cloves
1/8 tsp. salt
1. In the bowl of a food processor, place 2/3 cup walnuts. Process on high until the nuts are finely ground.
2. To the food processor, cocoa powder, molasses cinnamon, ginger, cloves and salt. Pulse to combine.
3. Turn on the food processor. As the processor is running, add the dates one at a time. Stop once all the dates have been added. The mixture should be crumbly but easily formable. At this point, you can take a taste and see if you want to add additional spices to your liking.
4. Take small bits of the dough and form it into bite-size balls.
5. Dust lightly with additional cinnamon before serving.